Euroyen Tibor administrator proposes 2024 end-date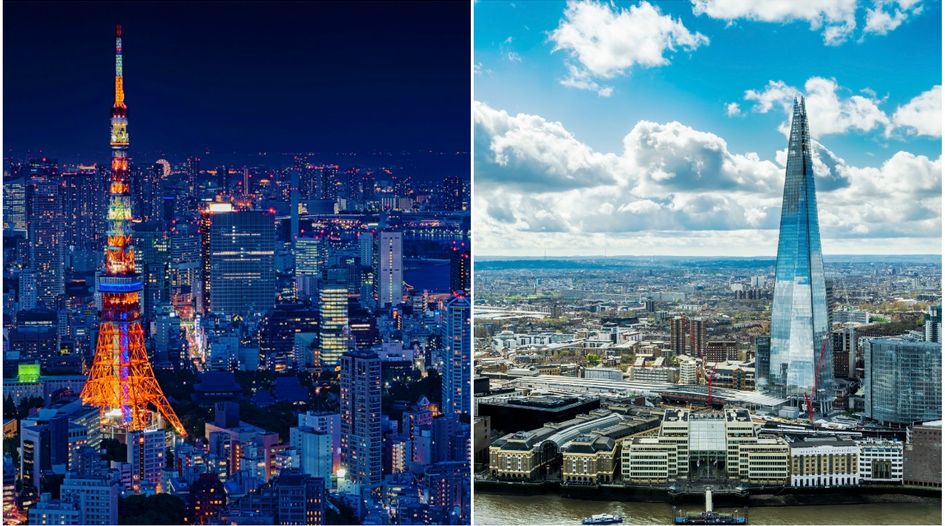 The administrator of Japanese benchmark Tibor has proposed halting publication of the benchmark for offshore yen deposits in 2024, while UK regulators have instructed local firms to stop including Libor in new derivatives contracts.
JBA Tibor Administration (JBATA) announced the end-date for so-called "Euroyen" Tibor in a self-assessment published on 29 March.
Its decision is in line with proposals JBATA announced in 2019, to eventually discontinue Tibor for Euroyen – Japanese-yen deposits held outside of Japan – while retaining the rate for Japanese yen deposits.
It said then that its timeline for doing so would depend on the fate of the London Interbank Offered Rate (Libor), explaining that after the permanent cessation of Libor it would require two years' preparation to bring an end to Euroyen Tibor.
The UK's Financial Conduct Authority (FCA) announced Libor's cessation dates on 5 March, setting different end-dates for different tenors.
While representative rates will no longer be available for all sterling, yen, euro, and Swiss franc settings, and one-week and two-month US dollar settings, after 31 December this year, the other US dollar settings will last until 30 June 2023.
JBATA said that the latter date would constitute Libor's "permanent cessation" for its purposes. But it shortened its planned timescale for the Euroyen Tibor cessation to 18 months, allowing for a December 2024 end date, after citing industry feedback that the change would not require the original two-year runway.
Despite announcing the proposed end-date, the administrator has not yet definitively settled on whether to go ahead with the plan to discontinue Euroyen Tibor while retaining the Japanese rate, and has promised to publish further specifics in a future consultation. It has also promised further details on its plans to develop a "robust" fallback.
The decision over Tibor's fate is a charged one, with many in the industry favouring the new Tokyo Overnight Average Rate (Tonar) over continuing with Tibor.
The International Swaps and Derivatives Association (ISDA) has responded to the JBATA announcement, saying it did not yet constitute an index cessation event and would not trigger the fallbacks under its Ibor Fallbacks Supplement or 2020 Ibor Fallbacks Protocol, or their 2018 equivalents.
Libor derivatives deadline approaches
JBATA's announcement comes days after UK regulators instructed their local firms to stop writing Libor into derivatives contracts from 1 April onwards.
In a Dear CEO letter issued on 26 March, and signed by FCA directors Edwin Schooling Latter and David Geale together with Prudential Regulation Authority (PRA) executive directors David Bailey and Sarah Breeden, the regulators warn the deadline for firms to stop referencing Libor in their derivatives business is now "imminent".
"Any incident of sterling Libor-referencing loan, bond, or securitisation issuance from Thursday 1 April onwards that expires beyond end-2021 would potentially be viewed as indicative of poor risk management and poor governance of transition," the letter warns.
The instruction is in keeping with the timetable set by the Bank of England's Risk Free Rate Working Group, the primary coordinating group for the Libor transition.
The letter also raises concerns over syndicated lending, warning that some individual firms within syndicates may be undermining their fellow members by pursuing a slower transition.
The regulators warn that laggard firms "should not be allowed to act as a brake on transition". It instructs the lead arrangers of syndicates to make sure syndicate commitments after 1 April do not reference sterling Libor, and potentially exclude members unable or unwilling to commit.
The letter also urges firms to expedite their systems readiness for Libor cessation, and to intensify their efforts to transition legacy Libor-exposed contracts.
---
Copyright © Law Business ResearchCompany Number: 03281866 VAT: GB 160 7529 10