FCA sets out its "tough legacy" plans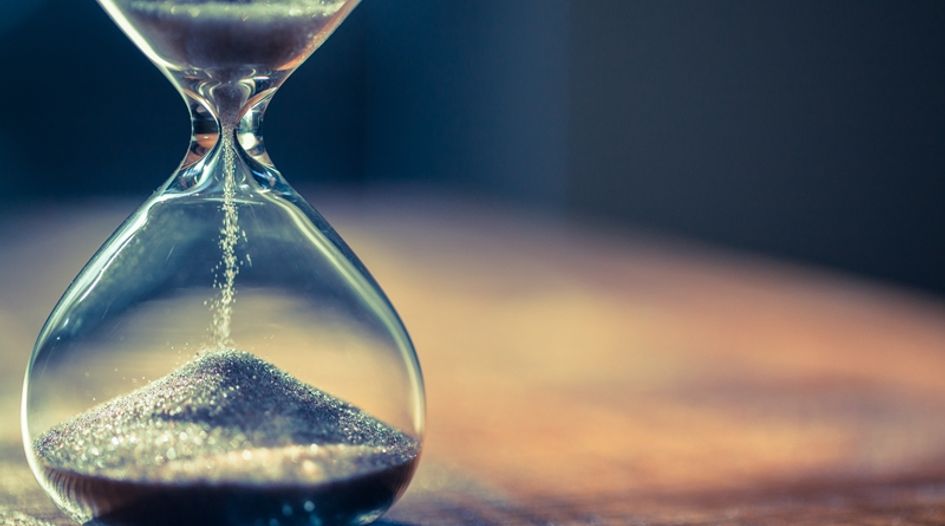 The UK's Financial Conduct Authority has announced what factors it plans to consider when permitting so-called "tough legacy" contracts to continue using a synthetic Libor – but practitioners have labelled the update "disappointing" for not defining what contracts the regulator will count as "tough legacy".
The FCA detailed its plans in a four-week consultation published on 20 May.
As well as outlining its plans to permit use of the synthetic version, the document also details how the regulator proposes to use its recently-granted power to prohibit new uses of Libor, particularly with respect to US dollar Libor which will not cease publication until 2023.
The FCA gained powers to tackle both topics through the Benchmarks Regulation (BMR) under the Financial Services Act 2021 passed by the UK's parliament last month. The legislation allowed the FCA to permit some "legacy" use of unrepresentative benchmarks like Libor, and also to prohibit use of those benchmarks in new contracts.
Although the powers are intended for use with Libor, the FCA's proposals are designed to apply to any benchmark that becomes unrepresentative.
The FCA said that it would only allow use of synthetic Libor where doing so would advance its consumer protection or integrity objectives, but it said it would also consider factors including international consistency or the degree to which it was able to establish clear and practicable criteria for which contracts would be eligible.
It said that it would be able to intervene if any contract posed any potential risk to consumer protection, but that it was more likely to intervene to protect retail rather than non-retail consumers of benchmarks.
It would also consider the feasibility of parties amending their contracts in a way that delivers fair outcomes, including whether appropriate alternatives are available, the ease of amending the contract, and the effect of prohibition on the parties. It indicated that contracts with large numbers of retail borrowers would be particularly difficult to amend, and might be a candidate for intervention.
It suggested that it might consider permitting only a limited form of use – for instance for a time-limited period, or to calculate a final termination payment – to wean parties off the benchmark.
It also said it would consider the impact of widespread use on the robustness of any benchmark used as an input to the synthetic.
For use of its prohibition powers, the FCA said it would first consider the risks to consumer protection and integrity if it did not use its powers, and would also consider a limited form of restrictions. It suggested that it might allow new uses of Libor where they are aimed at managing the risks of legacy exposures, or where suitable replacements are not yet available.
Speaking about benchmark transitions more broadly, it said it would be seeking to avoid a "big bang" transition away from outdated benchmarks, which it said would introduce operational risk into the financial system, and might consider a "staged" transition where it stopped new use before the benchmark itself ceases.
It said it would be considering the nature and degree of activity in the market, saying it might restrict new uses to limit increases in the overall volume of contracts relying on the old benchmark.
The consultation is part of a two-stage process, with the FCA planning to consult further on both topics next quarter following responses to the current consultation, before issuing its final decisions in quarter four.
The FCA's director of markets and wholesale policy Edwin Schooling Latter said the consultation was "another step towards securing an orderly wind down of Libor".
"We have provided certainty over when the Libor panels will end, so there is no longer a reason for firms to delay their transition plans. It's time to act," he added. "While we are taking steps to provide a safety-net for contracts that cannot transition, firms should be taking all reasonable steps to ensure the end of Libor does not lead to markets being disrupted or harm to consumers."
In a 24 May client note following the consultation publication, Ashurst partner Mike Logie and counsel Kirsty McAllister-Jones noted the consultation fell short of specifying what constitutes a "tough legacy" contract, a "critical piece of the tough legacy puzzle".
"This will be disappointing for market participants who were expecting this consultation to provide robust guidance around which of their legacy contracts might be expected to fulfil the tough legacy criteria and be granted a reprieve from transition. As it is, we remain in a 'wait and see' situation, with affected market participants unable to finalise their transition analysis until the rules are agreed in Q4 this year."
A Herbert Smith Freehills note published on 28 May agreed, saying the consultation "provides very limited insight" into the regulator's likely characterisation of "tough legacy".
"The breadth of the definition of 'tough legacy' will have a direct impact on the risks associated with Libor transition, because a narrow solution will result in a greater volume of legacy Libor contracts being exposed to contractual continuity issues if those contracts are not actively amended bilaterally or by consent solicitation, or amended via market protocol," the note reads.
"It now seems inevitable that much-needed clarity, as to which legacy Libor contracts will be caught by the UK's legislative fix, will not be forthcoming until Q3 2021 at the earliest. It is possible that this delay is a deliberate strategy by the regulators, to avoid giving the market the comfort of a broad and certain legislative solution and risk any slowdown in proactive transition efforts."
The consultation closes on 17 June.
---
Copyright © Law Business ResearchCompany Number: 03281866 VAT: GB 160 7529 10