ISDA digitises master agreement with Linklaters advising, as fallbacks take effect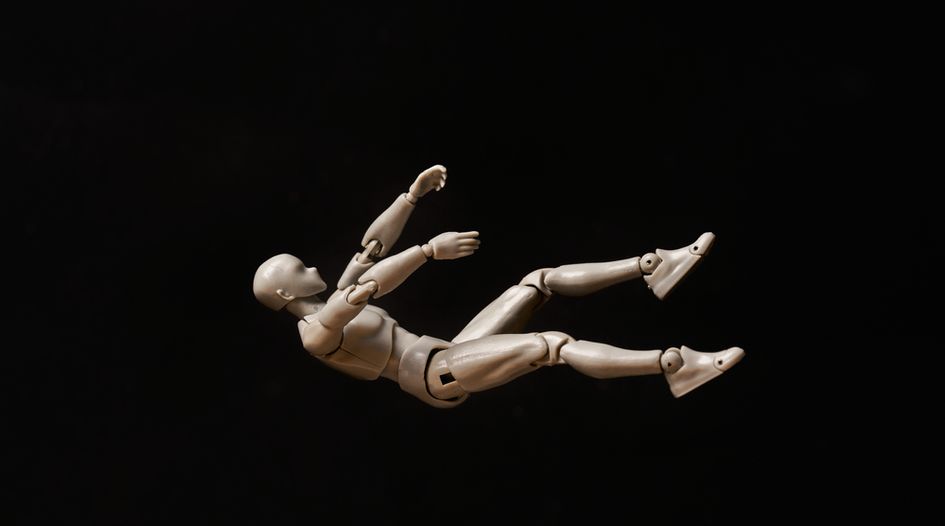 The International Swaps and Derivatives Association's new fallbacks for Ibor-linked derivatives have come into effect, days after the body announced the digitisation of a key derivatives document.
The fallbacks came into effect on 25 January, in line with the schedule ISDA outlined when it published its fallbacks protocol in October.
They will now be incorporated into all new derivatives contracts that reference ISDA's standard interest rate definitions.
They will also be included in legacy non-cleared derivatives if the counterparties have bilaterally agreed to include them or both have adhered to the Ibor Fallbacks Protocol.
The fallbacks for particular currencies will apply after the permanent cessation of the Ibor in that currency. For derivatives that reference Libor, the fallbacks in the relevant currency will apply following a determination by the UK's Financial Conduct Authority that Libor in said currency is no longer representative of its underlying market.
The protocol is the product of nearly four years' work by ISDA, collaborating with numerous regulators and the financial industry.
Its chief executive Scott O'Malia said the fallbacks came into effect after a "successful protocol adherence process in which thousands of buy- and sell-side firms across the globe adhered to the protocol."
"Having a fallback based on a clear, consistent and transparent methodology will significantly reduce the risk of market disruption if a key Ibor ceases to exist or Libor is deemed to be non-representative before transition efforts are complete," he said. 
ISDA said that over 12,000 entities across nearly 80 jurisdictions have so far adhered to the protocol, which it will keep open for adherence.
ISDA agreement goes digital
ISDA also announced it would digitise two key derivatives contract documents in a press release on 22 January.
The ISDA 2002 Master Agreement and 1992 Master Agreement for multi-currency and cross-border transactions have both been made available online.
The digitised versions enable market participants to negotiate various provisions of the agreement online in real-time, and to electronically capture key legal data for risk management.
ISDA says obtaining legal data in a "consistent form" will enable firms to quickly identify the relationships and provisions affected by market events or regulatory changes without needing to "rummage through paper documents and PDFs".
It also says the platform will make the negotiation process "far more transparent and efficient and less time-consuming" and that it could result in attractive resource and cost savings.
The Master Agreement is the most commonly used master service agreement for over-the-counter derivatives transactions internationally. It is available on the ISDA Create platform, an online solution built by Linklaters' internal technology start-up Nakhoda.
ISDA retained Linklaters, led by New York partner Douglas Donahue, to advise it on the  digitisation.
The body says the electronic agreement providing firms with a "single, golden source of digital data" is the most significant aspect of the launch.
"Using ISDA Create will bring complete, real-time transparency to the negotiation process and enable relationship data to be shared accurately and consistently across the organization, including with sales and trading, credit and risk and operations departments," ISDA said in its press release.  
It has also added its Clause Library to the platform, a drafting tool that promotes greater standardisation of language within ISDA documentation.
Donohue said the launch of the digital agreement with the embedded Clause Library "illustrates the opportunity we have to continue to transform our industry through technology".
"The Clause Library work undertaken to collect, deconstruct, categorise and tag the industry's most commonly used clauses produced a very useful and detailed paper version of [it]. However, it's the implementation of the Clause Library in the digitisted agreement where the Clause Library comes alive and brings the opportunity technology presents into clear focus," he said.
ISDA Create was also expanded last year to incorporate other documents, including a bilateral template package for interest rate reform to help with the transition away from Libor to risk-free rates.
In its press release, ISDA said the inclusion of the agreement on ISDA Create was part of a broader initiative to standardise and digitise its definitions and legal documentation, and to enable that data to "flow directly through to trading, operational and risk management systems in a consistent way".
Counsel to ISDA
Partner Douglas Donahue and senior attorney Heather Smith with associates Kate Andrews and Hannah Patterson in New York
---
Copyright © Law Business ResearchCompany Number: 03281866 VAT: GB 160 7529 10