OCBC bondholders consent to £250 million Libor switch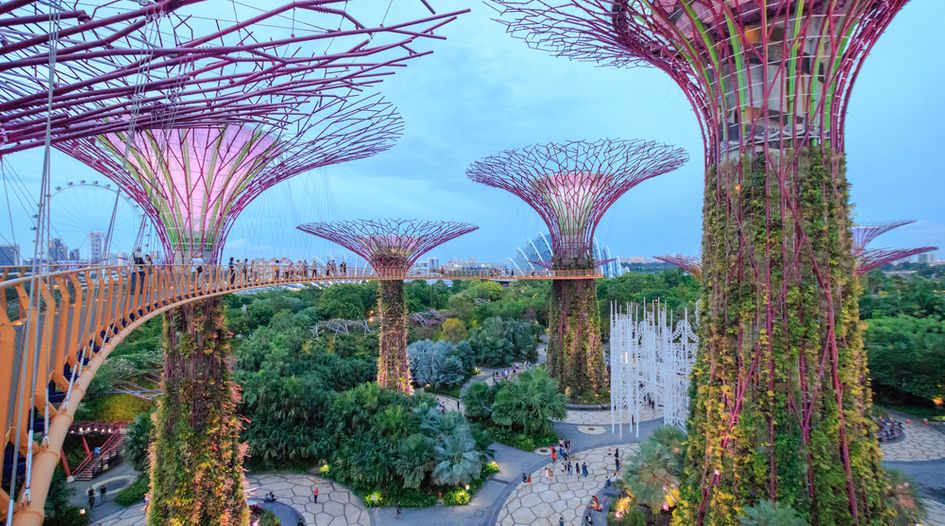 Singapore's OCBC Bank, advised by Linklaters, has won approval from bondholders to switch the benchmark underpinning millions of pounds in covered bonds from Libor to a new risk-free rate.
OCBC announced the agreement in a statement on 10 June.
The switch means OCBC's £250 million (US$354 million) floating rate covered bonds due in 2023 will now reference the Sterling Overnight Index Average (Sonia) benchmark.
OCBC said it is the first bank in Asia to complete the transition, calling it a "big step" towards a smooth transition in Asia from Libor to risk-free rates. "It also paves the way for other bond issuers to follow suit," it said in the statement.
The Sonia rate for the covered bonds will be effective on 14 June.
Both Fitch Ratings and Moody's said in May they did not expect the benchmark to change OCBC's respective 'AAA' and 'Aaa' covered bond ratings.
Linklaters advised OCBC on the consent solicitation, led by Singapore partner Jonathan Horan and counsel Grace Wee, while Hong Kong partner Victor Wan advised on the underlying covered bond swaps. Barclays acted as solicitation agent.
In March, the UK Financial Conduct Authority announced that administrators would no longer provide sterling, euro, Swiss franc and Japanese yen Libor settings, or they would no longer be representative, from 31 December 2021.
The Bank of England approved Sonia as the preferred alternative risk-free rate benchmark for sterling Libor in 2017.
Darren Tan, chief financial officer of OCBC, said the move would provide certainty for the bank's investors as the sterling Libor cessation date draws near. "The move to convert our bonds from referencing sterling Libor to Sonia is one of the proactive steps to adopt the risk-free rate to ensure a smooth and seamless transition," he said.
"It strikes the balance of doing so with the right timing: not too early as transition standards were evolving, or too late such that liquidity for sterling Libor bonds diminish. By doing so, we give investors the peace of mind that their ownership of the bonds issued by us will not be adversely affected by the cessation of sterling Libor."
Horan said the move was "an important transaction" as borrowers in Asia begin transitioning away from Libor. "It's not a straightforward process and the industry has been working hard to find solutions acceptable to market participants," he added.
OCBC is reportedly not the only Singaporean bank to have begun transitioning to Sonia. According to a report by local news outlet The Business Times, United Overseas Bank has also commenced an approval process to alter the terms of its £350 million (US$495 million) floating rate covered bonds also due in 2023.
The Monetary Authority of Singapore (MAS) has been encouraging market participants to adopt the Singapore Overnight Rate Average (Sora), the city-state's new benchmark that was selected as a successor to the Singapore dollar swap offer rate (Sor) in 2019.
OCBC has also made strides in the move away from the Sor benchmark to Sora. It executed the country's first overnight indexed swap derivatives transaction using Sora in November 2019, and inked Singapore's first Sora-based loan in June 2020.
Counsel to OCBC Bank
Partner Jonathan Horan with counsel Grace Wee and managing associates Samuel Lee and Cherrylene Lee in Singapore; partner Victor Wan in Hong Kong
Solicitation agent
---
Copyright © Law Business ResearchCompany Number: 03281866 VAT: GB 160 7529 10