White & Case hires Milbank fintech practice lead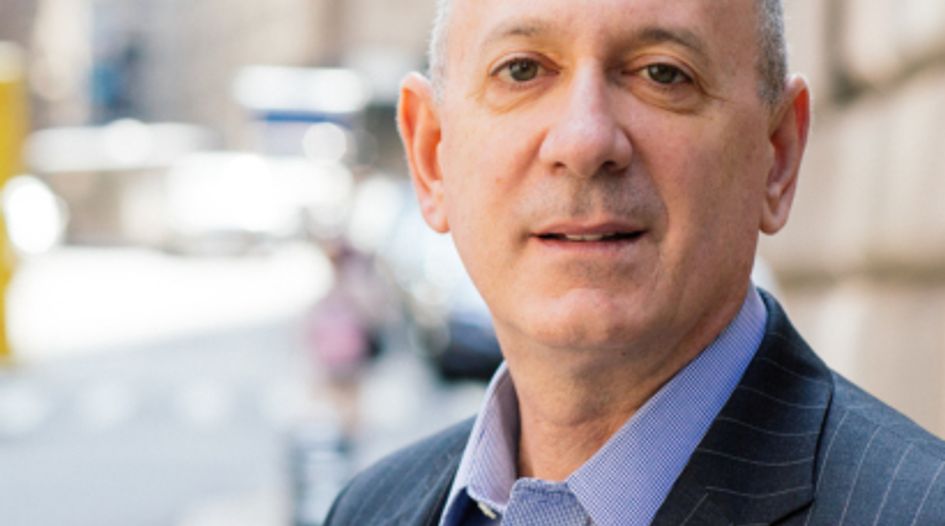 Douglas Landy, head of Milbank's fintech and regulatory practices, has joined White & Case as a partner in its New York office.
White & Case announced Landy's hire on 5 January in its financial services regulatory practice, part of the firm's global debt finance practice.
Landy joins after nearly eight years at Milbank, which he joined in March 2013 from Allen & Overy. He began his career at the Federal Reserve Bank of New York, where he was a staff attorney.
In the fintech space he advises banks, nonbanks, exchanges and clearinghouses on the integration of blockchain into existing financial services transactions and payments.
Outside of fintech he advised banks, industry advocacy groups and central counterparties during the 2008 financial crisis, and in the aftermath on the adoption of Dodd-Frank. His Volcker Rule advisory work has been credited for coining the "TOTUS" acronym to denote the rule's exclusion for trading outside the United States.
Recently he has been advising nonbanks on their options for becoming regulated banking entities. He has also worked on a number of bank M&A transactions.
"Doug has a strong track record in financial regulatory and compliance matters, combined with a wealth of knowledge in the fintech industry, said Jake Mincemoyer, who heads White & Case's Americas banking regional section. "His arrival reinforces our established platform in these areas, and further deepens the bench strength of expertise available to our clients who are looking to adopt new and emerging technologies."
"As the demand for financial regulatory advice continues to grow, we are delighted to add an outstanding talent such as Doug to our practice," said the head of White & Case's global debt finance practice Eric Leicht.
"Doug is one of the most experienced and sought-after regulatory and fintech lawyers in the US market. In an increasingly dynamic regulatory landscape, his expertise will be of tremendous benefit to our clients."
Milbank did not respond to a request for comment.
"Banks realise they're getting outflanked"
Speaking to GBRR, Landy says he was drawn to White & Case for its "global platform" and the strength of its practice in financial regulation and fintech. "The firm has identified those areas as very important going forward and areas of growth and focus – I knew that my views on that had to align with theirs, but after talking to them a while we both think alike. The continued growth of these areas is vital to the continued growth of the firm."
Landy says although he has been practising in the fintech space "as people describe it now" for about five years, "in some sense I think I've been doing it my entire career – even at the New York Fed I was working on wire transfer systems like FedWire, which were just being upgraded from 70s and 80s tech".
Although Landy predicts financial services in the US will ultimately be based on blockchain technology, the "inherent conservatism" of regulators and banks has meant it isn't happening just yet. "But what technology has done is allow challenger banks and nonbanks to be more nimble, and we've seen in the last year banks realise they're getting outflanked, getting stuck in their ways, and they slowly are starting to realise the advantages of third party vendor management, and using it in various ways to make themselves more capital efficient."
He says the "story of 2020" has been the rise of the nonbanks and their moves towards obtaining bank charters as they edge closer to the banking industry, even as the lack of national charters places "artificial limits" on their growth.
"When you get a big challenger bank, would you rather have them outside the system regulated by 100 different entities, or regulated as a bank?" he asks. "That's very much in the wheelhouse of my practice."
---
Copyright © Law Business ResearchCompany Number: 03281866 VAT: GB 160 7529 10