Brazilian climate risk proposals will be "a journey and a process"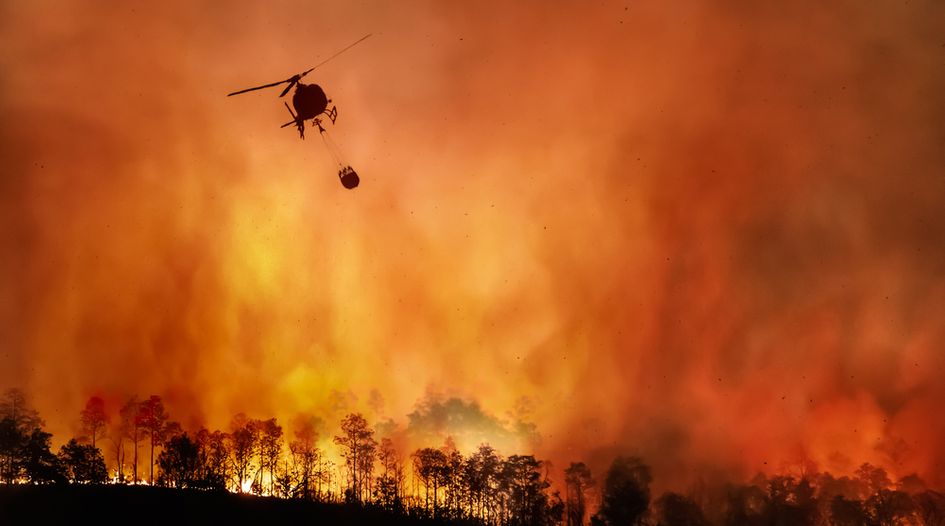 Brazil's banking regulator has proposed that financial institutions include more detailed climate-related losses in their risk management policies, but a "stark lack of diversity" at board level could hamper banks' progress.
Banco Central do Brasil (BCB) released its consultation paper on proposed new climate risk management guidelines on 7 April.
Under the new proposals, banks would have to incorporate potential environmental and climate-related losses into their risk appetite statements, business continuity plans, risk governance structure and stress testing programs.
Banks would have to consider the negative impacts connected to activities, products or services related to their counterparties, subsidiaries or any third-party companies undertaking outsourced work.
They will also have to monitor their exposures to the economic sectors, geographic regions, product and service segments that are most susceptible to suffering – or causing – climate-related damage, and specify an exposure limit.
The BCB also suggested that Brazil's larger financial institutions should carry out detailed scenario analysis that considers the impact of climate change and the transition to a low carbon economy. The regulator's definitions of climate and transition risks mirror those in the Task Force on Climate-related Financial Disclosures' (TCFD) recommendations, published by the Financial Stability Board in 2017.
The consultation builds on a more basic resolution the BCB passed in 2014, which required Brazilian banks to put in place a climate responsibility policy for all their activities, but which did not require banks to formalise a climate risk management policy.
The new proposals also call on banks to review their own remuneration structures to ensure they do not incentivise behaviours conflicting with their climate policy, and require them to review  their policy each time they offer a new service or product.
The new rules also transfer the responsibility for environmental and climate matters from a single sustainability officer to the bank's board of directors.
Alexei Bonamin, a partner at TozziniFreire, says the scope of the proposed rules is impressive. "It is not only prudential insofar as the potential losses concerned, but on the other side there is the disclosure aspect, which gives great balance and will increase transparency," he tells GBRR.
He also says that Brazilian banks should be ready to comply with the new set of rules. "It is a journey and a process, but I understand that they are in good shape and will be able to help raise the bar for the financial ecosystem in the country," he adds.
But Veirano partner Ana Luci Grizzi says that, while the proposed rules point to more robust governance, banks need to carefully consider the make-up of their boards to ensure real progress is made on the climate front.
"We need boards to be able to discuss, understand and act on climate-related matters to ensure Brazil meets its full potential," she tells GBRR. "Given the stark lack of diversity in management across the country, with older white males predominantly figuring, there needs to be a serious change at board level to ensure this happens."
A recent study conducted by the Brazilian Institute for Consumer Protection found that female representation on the boards of major banks it surveyed was below 30%, while the banks chose not to submit data concerning racial diversity.
Brazilian president Jair Bolsonaro has come under criticism in the last year for his approach the environment and widespread fires in the Amazon rainforest. In the first year of his presidency, Brazil's National Institute for Space Research marked a 40% increase in forest fires from the year prior.
Grizzi says the proposed rules could well tackle that issue. "There is no downside to these rules, and now that there are proposed metrics I am sure it will mean clearer disclosures and more scrutiny on unsustainable practices as consequence."
The consultation is the first step in the process of improving the Brazilian financial system's sustainability and risk management rules, according to the BCB's head of supervision Otávio Damaso.
"The advantage of this initiative is greater transparency and the incorporation of market discipline, since, with this public information, the market itself begins to monitor and this brings benefits to our supervision process," he said.
The BCB unveiled its "sustainability agenda" in September, laying out a plan to gradually integrate climate risk and other sustainable finance aspects into its stress testing and lending policies.
Fernanda Nechio, the BCB's deputy governor for international affairs, said in a press conference on 7 April that the covid-19 pandemic had reinforced its climate agenda.
"It did not necessarily change the direction of our operations, but it accelerated the transformations that were already underway. There is a great need and also an opportunity to seek a recovery that is more sustainable and inclusive," she said.
The consultation remains open for comment until 5 June.
---
Copyright © Law Business ResearchCompany Number: 03281866 VAT: GB 160 7529 10