Cherry-picking, greenwashing, and inconsistency: Fed and IOSCO regulators call for formalised TCFD expectations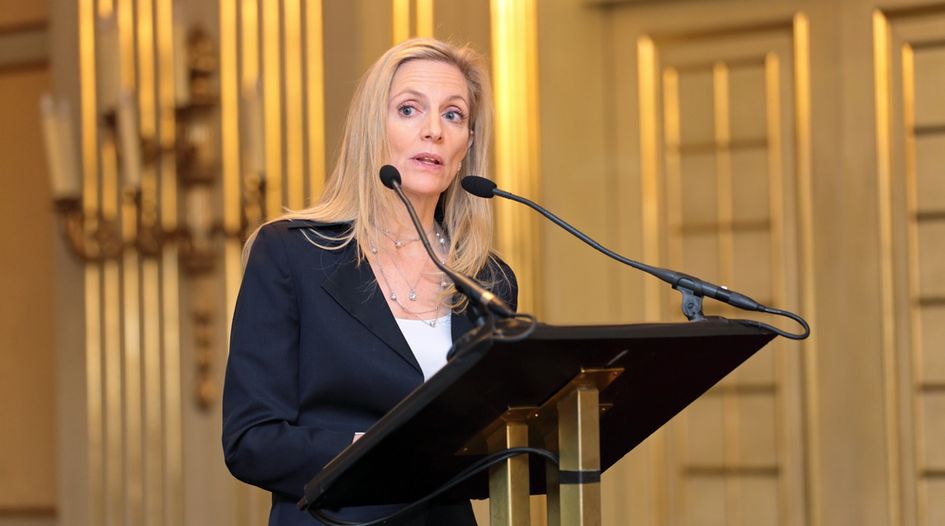 US Federal Reserve Board governor Lael Brainard has expressed her support for mandatory climate disclosures by banks to help measure and mitigate climate risk, while IOSCO's Ashley Alder has called for greater standardisation and "more substantive uptake" of TCFD expectations.
Speaking at the Institute of International Finance (IIF)'s US Climate Finance Summit on 18 February, Brainard said that moving towards "standardised, reliable and mandatory disclosures" could provide better access to the data required to appropriately manage risks.
Although Brainard said work by the industry-led Task Force on Climate-related Financial Disclosures (TCFD) was important, she stressed it was not sufficient. "Current voluntary disclosure practices are an important first step, but they are prone to variable quality, incompleteness, and a lack of actionable data," she added.
The TCFD, chaired by former New York mayor Michael Bloomberg, released its recommendations, structured around the four main areas of governance, strategy, risk management, and metrics and targets, in 2017.
They recommend firms to disclose the organisation's governance around climate-related risks and opportunities and the "actual and potential impacts" of climate-related risks and opportunities on the organization's businesses, strategy, and financial planning where such information is material.
But according to a report published by EY in June 2020, only a "small number" of banks from the US published TCFD-specific reports, while others produced "climate position statements or policies."
Ashley Alder, chair of the International Organisation of Securities Commissions (IOSCO) and head of Hong Kong's securities regulator, said in a separate speech on 11 February that it is "essential" more jurisdictions implement the same framework as a starting point for improved climate disclosure in the financial sector.
He said the sustainability information now being disclosed by banks is "often wildly inconsistent", and said there needed to be "more substantive uptake" of the TCFD's recommendations.
"Clear definitions have not yet been agreed at a global level, and there are no standard methodologies," he said.
Alder said the lack of standardisation leads to "cherry-picking and shopping around" for reporting standards or ratings so that sustainability disclosures appear better than they are. "This makes greenwashing easier, which then raises questions about the credibility of the whole climate disclosure effort," he added.
By adopting the TCFD recommendations, Alder says companies will be able to embed a "broadly accepted framework for reporting on the financial risks associated with climate change into their governance and risk management frameworks, as well as in communications with stakeholders."
Jurisdictions that have agreed to align their disclosure requirements with the TCFD include Hong Kong, Japan, New Zealand, Singapore and the United Kingdom. Scenario analysis
In her IIF speech Brainard also warned regulators not to apply "prescriptive" approaches, even as she acknowledged the usefulness of climate scenario analysis for supervision.
She said that while a prescriptive attitude may be "most efficient and least burdensome", it is unlikely to be the most effective way to ensure banks are well-prepared for the range of possible impacts of climate change.
"Ultimately, the outcomes are likely to be more robust if we innovate and experiment, and leverage a range of complementary approaches being developed in both the private and the public sectors," she said.
Scenario analysis is an exploratory process that allows banks and supervisors to assess business model resilience across a range of long-run scenarios. Its goal is to understand the effects of climate-related risks on a range of financial markets and institutions, as well as the dynamics among them.
Rostin Behnam, acting chair of the US Commodity Futures Trading Commission (CFTC), told the IIF event that developing climate scenario analysis is an "iterative process" and that it is "key and important" not only to build a scenario analysis model, but to build it into bank stress testing.
"We have to take time and think of the scenarios we want to build into the stress testing. Thinking about the extreme but plausible events and acknowledging that they can change very frequently is how we will construct a sound scenario structure and methodology," he said.
Brainard also said that US regulators should strive for an "appropriate balance that allows for innovation and learning across the public and private sectors" when developing scenario analysis models.
Brian Moynihan, CEO of Bank of America, argued that many private sector financial institutions have been ready to address climate issues and have made progress on carbon-neutral plans and drive offset investments "irrespective" of policy decisions worldwide.
"The policymakers can enable activities to take place faster and they'll help to drive change, but the real key lies with the private sector, which will bring the capital and innovation. The key is to do things over time, but to do things every day."
The US Climate Finance Working Group (CFWG), which comprises several financial associations, announced a set of principles for a transition to a low-carbon economy in a document published on 17 February.
In the paper, the CFWG says that scenario analysis efforts worldwide still lack reliable and widely-reported data from companies in areas such as greenhouse gas emissions, methodologies to translate the output of physical climate risk models into current investment frameworks, and greater international coordination on the approach to scenario analysis,
It says that financial regulators and industry risk professionals should work together to develop climate risk modelling that is "flexible across jurisdictions but aligned in approach in order to avoid fragmentation", with a common set of broad climate risk assumptions, scenarios and guidelines such as those being developed by the Network for Greening the Financial System (NGFS).
The Federal Reserve's five-member governing board voted unanimously to join the NGFS on 15 December, a day after US president Joe Biden's election victory was confirmed by the Electoral College. The United States also re-joined the Paris Climate Agreement on 20 January, Biden's first day in office.
---
Copyright © Law Business ResearchCompany Number: 03281866 VAT: GB 160 7529 10