OCC moves against fossil fuel "discrimination"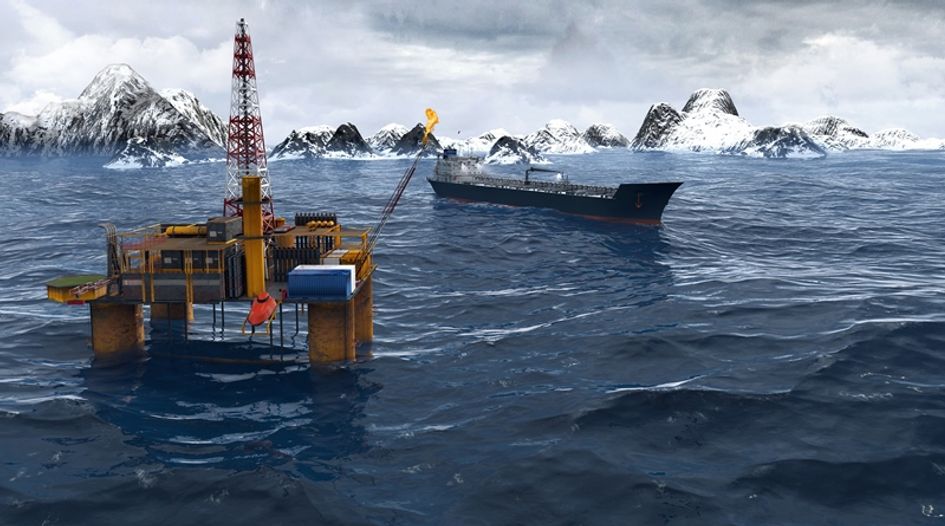 The US Office of the Comptroller of the Currency has proposed a "fair access" rule that would prevent banks from limiting their lending to the fossil fuel and other unpopular industries.
Acting Comptroller of the Currency Brian Brooks, who was nominated for a full term at the OCC by outgoing US president Donald Trump earlier this month after serving in an interim capacity since May, issued a notice of proposed rulemaking on 20 November.
The proposed regulation would clarify banks' obligations under the Dodd-Frank Act's fair access to financial services principles and give them the "force and effect of law", enabling the OCC to take supervisory or enforcement action.
Brooks targeted banks that "continue to employ category-based risk evaluations" rather than managing risk on an individual customer basis in response to political pressure – naming family planning organisations, privately-owned prisons and gun manufacturers among those recently denied access by some banks.
He specifically cited decisions in June by several of the US's largest banks to stop lending to new oil and gas projects in Alaska, and more broadly decisions across the banking industry to stop funding projects related to the coal and oil industries.
Brooks said these decisions were based on grounds "unrelated to safe and sound banking practices", including "personal beliefs and opinions on matters of substantive policy that are more appropriately the purview of state and federal legislatures", and assessments ungrounded in risk-based analysis or premised on assumptions of future legal or political changes.
He said "neither the OCC nor banks" were well-equipped to balance risks, such as climate change, unrelated to financial exposures. "It is one thing for a bank not to lend to oil companies because it lacks the expertise to value or manage the associated collateral rights; it is another for a bank to make that decisions because it believes the United States should abide by the standards set in an international climate treaty."
Brooks also referred to what he called a "now-discredited" 2013 initiative by the Obama-era Department of Justice and Federal Deposit Insurance Corporation (FDIC), Operation Choke Point, which investigated banks' lending to companies they considered to be fraud and money-laundering risks. FDIC terminated the programme in 2015 after criticisms it put political pressure on banks to defund unpopular but legal industries.
Under the proposed regulation, banks offering financial services to large retailers will be obliged to do so to "any other lawful business" on proportionately equal terms, and could not deny services based on "consideration of the bank's opinion … of the person, the person's legal business endeavours, or any lawful activity in which the person is engaging or has engaged".
Banks would still be able to deny services to persons with a "quantified and documented failure" to meet quantitative, impartial risk-based standards. Banks would also be able to decline services where they did not have the expertise to offer them.
On a media call announcing the proposed rule, Brooks said banks could cite reputational risk as a reason to decline services, but they would need to be able to quantify it. "We think reputational risk is important. We also think it is important to define what reputational risk means," he said. "Reputational risk in our judgment does not mean something you disagree with."
Reaction
Reaction to the move has split along partisan lines. "No lawful company should be denied a bank loan just because Democrats rely on naming and shaming to achieve their partisan goals," said North Carolina congressman Patrick McHenry, lead Republican on the House financial services committee. "I'm glad to see the OCC put down a marker to ensure lawful companies cannot be shut out of the financial system simply because of the nature of their business."
The chair of the US Senate's banking committee, Idaho senator Mike Crapo, also praised the proposed rule as tackling "a disturbing trend in the financial services industry – the intentional discrimination of entire industries, such as firearms manufacturers, by the largest banks in the United States".
But Gregg Gelzinis, senior policy analyst for economic policy at left-leaning think tank the Center for American Progress, called the proposals "a dangerous last gasp from a regulator who is desperately trying to satisfy President Donald Trump and fossil fuel-backed members of Congress".
Gelzinis said banks had decided against financing drilling projects in the Arctic on credit, operational and reputational risks grounds. "It is an abuse of power for the comptroller to use a radical interpretation of its authorising statute to force banks to fund these and other risky projects for the president's allies," he said.
He said the OCC should instead be integrating climate-related risks into its bank regulation and supervision framework. "By doing the exact opposite, the OCC is violating its core mission to promote the safety and soundness of the banking system."
The NPR will be open for consultation until 4 January.
---
Copyright © Law Business ResearchCompany Number: 03281866 VAT: GB 160 7529 10