Community round-up: New York DFS hires from UBS, BlackRock from PRA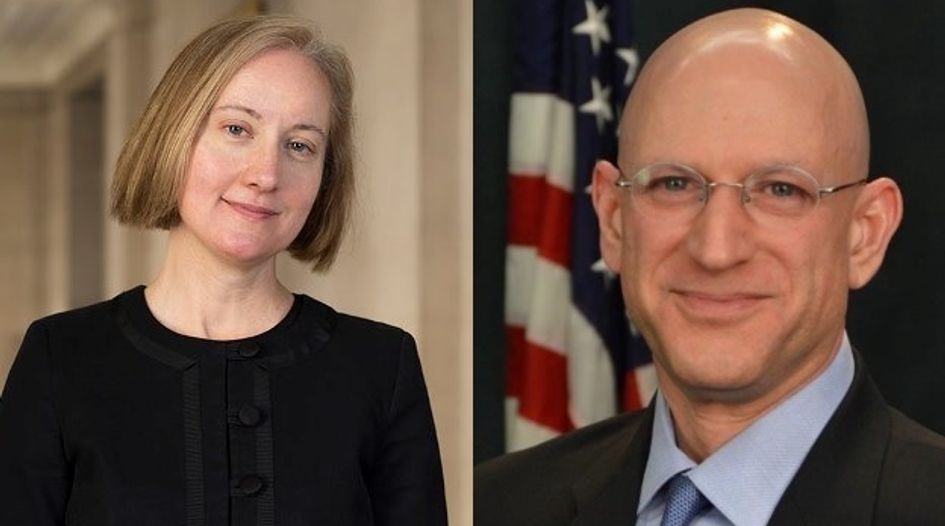 New York's Department for Financial Services has hired a new general counsel from UBS Americas, while a board member of the UK's Prudential Regulation Authority has departed for asset management firm BlackRock.
The Bank of England announced on 30 April that Sandra Boss had stepped down after nearly six years on its prudential regulation committee (PRC) to join BlackRock as a senior managing director.
While at the BoE Boss had also chaired the risk committee of the Bank of England's Real-Time Gross Settlement/Clearing House Automated Payment System (RTGS/CHAPS) board since November 2017, and sat on the BoE Court of Directors RTGS Renewal Committee.
A graduate of Stanford and Harvard, Boss joined the Bank of England in 2014 after 20 years at consultancy firm McKinsey in its UK and New York offices, advising global banks and public sector bodies.
"The PRC has benefited greatly from her expertise," Bank of England governor Andrew Bailey said. "She has played a key role in driving forward the PRC agenda following the set-up of the Prudential Regulation Authority. Her involvement and work on the RTGS/CHAPS board and chair of its risk committee has also been invaluable. She will be missed but we wish her all the best in her new role."
Outside of the Bank of England, Boss held non-executive directorships with chemicals company Elementis Global and Bermuda-based insurance company Enstar. She has now stepped down from both positions. She previously held a non-executive position with the Institute of International Finance (IIF).
She is set to join BlackRock on 4 May as its global head of investment stewardship, succeeding BlackRock vice-chair Barbara Novick who stepped back from day-to-day management roles in February.
New York DFS hires general counsel
On the other side of the Atlantic, DFS superintendent Linda Lacewell announced on 20 April that UBS managing director Richard Weber would be heading the regulator's in-house legal team.
Weber joins after just over a year as head of financial crime prevention at UBS's Americas division, leading its anti-money laundering, Bank Secrecy Act and sanctions compliance efforts, after serving two years in the same role at Deutsche Bank.
The move in-house at Deutsche came after a 22-year career in government service – firstly as an assistant US attorney for the Eastern District of New York for 10 years beginning in 1995, and later for five years in the US Department of Justice's asset forfeiture and money laundering section.
He worked in the Manhattan District Attorney's Office from 2010 to 2012, before moving on to lead the US Internal Revenue Service (IRS)'s criminal investigation team until 2017, where he was responsible for over US$15 billion in forfeitures.
Lacewell said Weber would bring "unquestioned integrity, legal acumen, and management experience" to the department as it grappled with the covid-19 crisis. "His extensive leadership experience and depth of legal knowledge will be vital in helping the state emerge stronger and safer from this unprecedented crisis."
"The mission of DFS has never been more important than it is now," Weber said. "I am looking forward to joining the talented team Superintendent Lacewell has built that is committed to fighting for New York's consumers and safeguarding our markets."
Weber's hire comes after an eight-month search for a permanent replacement for Weber's predecessor Nathaniel Dorfman, who joined EY's tax department in August 2019. The role has been filled on an interim basis by Kevin Bishop, who will stay on as executive deputy general counsel.
---
Copyright © Law Business ResearchCompany Number: 03281866 VAT: GB 160 7529 10