Lacklustre early cooperation fuelled US tax evasion penalty to Israeli bank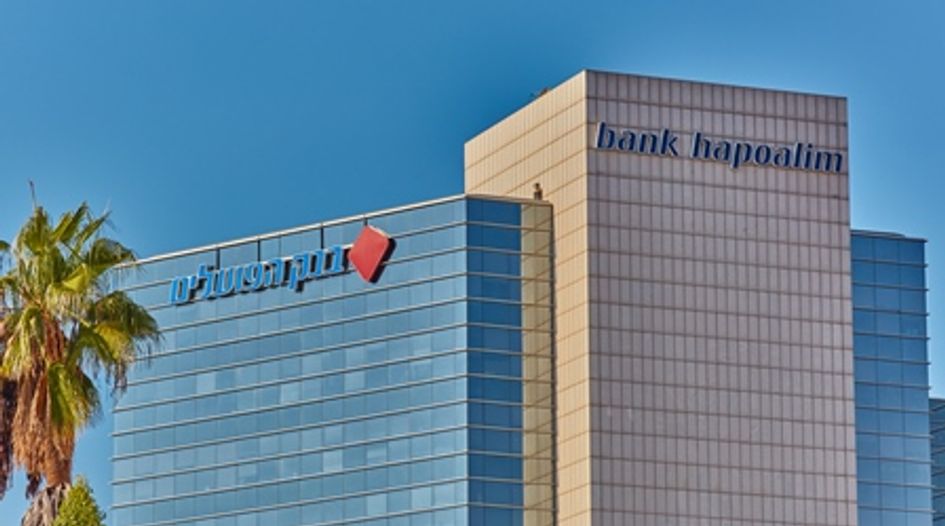 Israeli bank Hapoalim is to pay nearly US$1.1 billion in fines after pleading guilty to helping customers hide funds from US tax authorities.
The US Department of Justice (DOJ) announced on 30 April that Bank Hapoalim's Swiss subsidiary had pleaded guilty to conspiring with US taxpayers to hide over $7.6 billion in more than 5,500 secret Swiss and Israeli bank accounts between 2002 and 2014. 
Bank Hapoalim has agreed to pay $874 million to several US authorities and has entered into a three-year deferred prosecution agreement (DPA) with the DOJ. The bank has also received a cease-and-desist order from the US Federal Reserve over the conduct and a $220 million fine from the New York State Department of Financial Services (DFS).
It has avoided having to appoint a compliance monitor as part of the settlement. 
The DOJ said it is the second-largest recovery related to the facilitation of US tax evasion by a foreign bank since 2008. The record is the $2.6 billion penalty paid by Credit Suisse in 2014.
As part of the settlement, Bank Hapoalim and its Swiss arm will pay a combined $216.8 million back in taxes to the US Internal Revenue Service, forfeit $160.3 million to the US Treasury and pay a $239.8 million penalty to the DOJ. 
The DOJ said Bank Hapoalim's failure to cooperate at the beginning of its probe, which began in 2011, is partly to blame for the severity of the penalty it received for aiding tax evasion. 
The DOJ criticised Bank Hapoalim's "deficient" cooperation in the early stages of the agency's tax evasion probe. 
It said the bank conducted an inadequate internal investigation, failed to disclose relevant facts on time and, on occasion, provided incomplete and inaccurate information to investigators.
Bank Hapoalim took until 2017 to hire an external accounting firm to assist in its internal review and failed to conduct proper record management which meant it could not produce certain emails to investigators, according to settlement documents.
US prosecutors said that the bank's hesitance to work with them thwarted efforts to punish individuals allegedly linked to the scheme. 
The DOJ said the bank's cooperation improved in 2017 when it hired Sullivan & Cromwell as its lead external counsel. The bank then conducted a more thorough internal investigation, handed over client-identifying information and agreed to cooperate with any linked probes, according to the DPA. 
Sharon McCarthy at Kostelanetz & Fink in New York told GBRR's sister publication Global Investigations Review that the settlement sends a loud message to financial institutions that are under investigation for helping US taxpayers hide money in offshore accounts. 
"When dealing with the DOJ, you have to take it very seriously from the get-go and have very robust cooperation from the beginning ... or you face the wrath of the DOJ," she said.
In agreeing to the settlement, Bank Hapoalim follows in the footsteps of fellow Israeli banks Mizrahi-Tefahot Bank and Bank Leumi, which paid $195 million in 2019 and $400 million in 2014 respectively to resolve US tax evasion probes. 
"Exemplary" cooperation in Fifa case
The DOJ paints a different picture of Bank Hapoalim's interactions with US investigators in a separate settlement the bank entered into over money laundering tied to the Fifa bribery scandal, which was announced on the same day.
The agency described Bank Hapoalim's cooperation as "exemplary" in the investigation that ended with the bank and its Swiss branch signing a $30 million non-prosecution agreement (NPA). 
As part of the agreement, Bank Hapoalim has admitted to laundering over $20 million in bribes to Fifa officials between 2010 and 2015. It has agreed to pay a $9.3 million fine and will forfeit $20.7 million in ill-gotten gains.
In the NPA, the DOJ commended the bank for conducting an extensive internal investigation, including reviewing over 250,000 documents and hundreds of audio recordings in various countries.
"[The bank produced] more than 330,000 pages of documents, including the voluntary production of many documents, and the production of documents from foreign countries in ways that did not implicate applicable laws," the DOJ said.
The DOJ has secured two convictions and 26 guilty pleas from individuals as part of its Fifa bribery investigation. 
Counsel to Bank Hapoalim
In the tax evasion case
Partners David Braff in New York and Aisling O'Shea in Washington, DC
Partner Avi Gesser in New York
Partner Marnin Michaels in Zurich
In the Fifa money laundering case
Partner Christopher Dunne in New York
This article is adapted from one originally published on GBRR's sister site Global Investigations Review on 1 May 2020.
---
Copyright © Law Business ResearchCompany Number: 03281866 VAT: GB 160 7529 10