A crack of light into the FCA's cum-ex approach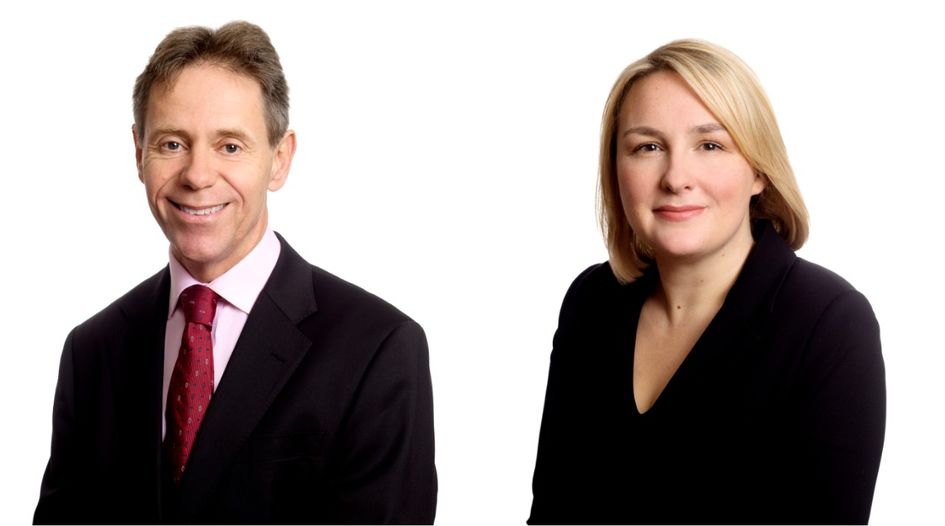 Corker Binning partners David Corker and Claire Cross discuss a busy year in relation to the fallout from the cum-ex trading scandal, as a new case sheds light onto the Financial Conduct Authority's "leisurely" approach to commencing regulatory hostilities.
There has been a lot of activity this year in relation to cum-ex and English law.
The United Kingdom's Financial Conduct Authority (FCA) suffered a rare but stinging defeat in a judicial review, while the mammoth civil fraud court allegations made by SKAT (Denmark's tax authority) against 100-plus defendants is finally getting into a (virtual) courtroom, and the UK is extraditing individuals to Belgium and Germany to face criminal fraud charges.
We can begin however with the work of the European Parliament. Since 2017 its tax committee has sought to establish a pan-EU understanding of the losses that cum-ex inflicted on the exchequers of the several member states whose particular national tax regimes allowed that form of share trading to flourish. Germany and Denmark suffered the greatest. This committee held another public session at the end of February.
The expert evidence submitted to this session then is salutary if not awesome. The experts opined that Germany's exchequer alone lost approximately €50 billion in tax revenue. Evidence was also given about efforts being undertaken to recover this money.
Staying with Germany, the committee heard that German prosecutors all over the country are collectively investigating around 900 people. It heard that the targets of this endeavour comprise 130 banks and that, in relation to individuals who are suspects, the bulk of these are bankers, brokers and lawyers. One of the expert witnesses, Christoph Spengel, professor of international business taxation at Mannheim University, polemically described cum-ex trading as "the biggest tax robbery in European history".
The UK exchequer was never exposed to loss as a result of cum-ex but it is now established that traders and professional advisors resident here played major, and probably essential, roles either as principals or facilitators. Many of the shares listed at the German and Danish stock markets used in cum-ex trades were lent by institutions, such as pension funds, resident in England and those institutional shareholders were advised by FCA regulated professionals working in capital markets. It is not by chance that SKAT decided to launch its claim for restitution of its enormous losses against over a century of opponents before the English High Court.
On the regulatory front, there finally is a partial answer to the question of what the FCA is doing about cum-ex. In February 2020 Mark Steward, its head of enforcement, publicly forecast that regulatory hostilities were about to commence against an array of FCA-regulated banks and individuals for their complicity in cum-ex. A leak from someone familiar with the cases several months later revealed that FCA Enforcement was probing 14 firms and six individuals. But this semblance of activity melted into indecision as nothing then happened.
The judgment of the Administrative Court delivered on 24 February provides a crack of light into what the FCA has been up to in private. The case is called R (T and I) v FCA. The identities of T, and his company I, are hidden.
In 2015 SKAT asked the FCA to investigate T and I concerning their alleged promotion of cum-ex between 2013 and 2015. There was a relaxed FCA response, with an investigation not commenced until 2017. That gradually wound its way over the ensuing 18 months, culminating in T and I being served with warning notices in June 2020, a few months after Steward's speech. The aptly named judge in this case, Mr Justice Swift, wryly observed that the FCA's leisurely handling of the SKAT allegations "does not suggest this matter has figured as one of the FCA's top priorities." The judge held that the FCA's apparent languor partly justified his granting to T and I the remedy they sought: a stay of proceedings against them by the FCA until at least 2022.
Three points arising from this judgment are worth making. First, the FCA appears to have decided that the evidence of T's involvement with cum-ex amounted to conduct that was dishonest and lacked integrity, contrary to the requirement to act with integrity enshrined in Principle 1 of the FCA's Statements of Principle for Approved Persons.
The FCA made the most serious allegation of misconduct it could. This is ominous for the other persons under FCA investigation, as a finding of a breach of that principle would be catastrophic for the firm or person involved. Almost inevitably, as demonstrated in the FCA's early March decision against market making trader Adrian Horn for wash trading, a breach of that Principle leads to prohibition. If the FCA were to go for a less serious finding under Principles 2 or 3 for its other targets, those persons could professionally survive, although the fine would likely be huge.
Second, the judge may have been unfair to the FCA in his implied criticism of its slow pace of investigation. Its pace was certainly tortoise-like, but that was probably a deliberate tactical decision. Bearing in mind the central and essential role played by UK-based persons in cum-ex, it is likely that the FCA has been asked, if not deluged, by its continental counterparts for huge swathes of information about the trading of a multitude of approved persons. Satisfying these many requests would have taken enormous effort. Moreover, the FCA would probably have been anxious not to make any public findings against approved persons without confirming with their counterparts that this would not somehow interfere with their, or their local prosecutor's, sprawling investigations. The latter may well explain and justify the apparent prolonged indecision.
Third, this judgment must be troubling for the FCA as it marks a shift of direction in the field of regulatory law. It transfers the power of decision about disciplinary matters, from its own Regulatory Decisions Committee (RDC) and/or the Upper Tribunal, to a judge on a judicial review. Mr Justice Swift effectively decided that, as the FCA had taken five years to issue a warning notice, a delay of another two years was insignificant.
In addition, the judge also held that a fair and effective RDC hearing of the allegations against T and I could only occur after resolution of the SKAT litigation – litigation which the FCA is not party to, and has no influence upon. Therefore, it is likely that the FCA will be determined to appeal, contending that the judge failed to take adequate regard of the realities of the FCA's challenges and exceeded the court's proper role. The decision in early March of the UK Supreme Court in the Begum case will encourage the FCA to appeal, as there that Court overturned the finding of the courts below which had interfered with the Home Secretary's decision.
On the criminal law front, during 2015 the UK's National Crime Agency and HMRC, its tax agency, pondered whether to launch a criminal investigation of persons based here as a result of information supplied by their counterparts in the countries affected by cum-ex. The public prosecutor of Cologne was especially zealous in trying to persuade these agencies to open a criminal front here.
Having (so far?) decided against prosecution however, the UK's assistance in the criminal law sphere has been limited to implementation of incoming extradition requests. Two of these came to fruition this year; Vijaya Sankar's resistance to a German request was dismissed by judges on various points of law in both the High (Administrative) Court in January and then in early February in the Westminster Magistrates Court. The same fate was occasioned to Guenther Klar in January in relation to a request from Belgium.
Despite the UK leaving the EU's streamlined (EAW) extradition system in consequence of Brexit, there still remains free and near frictionless trade in one respect – in relation to the export of cum-ex suspects to the EU by the UK, where there have been no barriers or red tape from the UK side so far. As a further sign of the vital role played by UK residents in cum-ex trading, it appears that other than for three individuals, all extradition requests based on cum-ex allegations issued hitherto by Germany and Denmark have been made only of the UK.
The impediments to the extradition of this trio of exceptional individuals illustrates why the co-operation of the UK is vital for continental prosecutions. Two of this trio are Sanjay Shah, the alleged cum-ex mastermind, and Paul Mora – sought by Denmark and Germany respectively. Both men remain beyond grasp as their sanctuary countries, the United Arab Emirates and New Zealand, lack criminal assistance treaties with those requesting countries. The third is one Hanno Berger, who fled to Switzerland. He enjoys a safe harbour there, as that country refuses to extradite him: cum-ex allegations are deemed to be accusations of tax crimes, and Switzerland routinely refuses to assist requests based on that type of alleged crime.
It is likely that as the plethora of criminal investigations mature, in Germany and the other affected or afflicted countries,  there will be more extradition requests made of the UK by the affected EU countries. In January, Danish prosecutors announced that they were seeking the extradition of a British citizen whose identity is not yet public, whom they allege was Shah's accomplice.
Cum-ex related enforcement activity, as well as litigation, is likely to remain active in England throughout this year.
---
Copyright © Law Business ResearchCompany Number: 03281866 VAT: GB 160 7529 10