Credit Suisse ruling could clarify Finma monitorships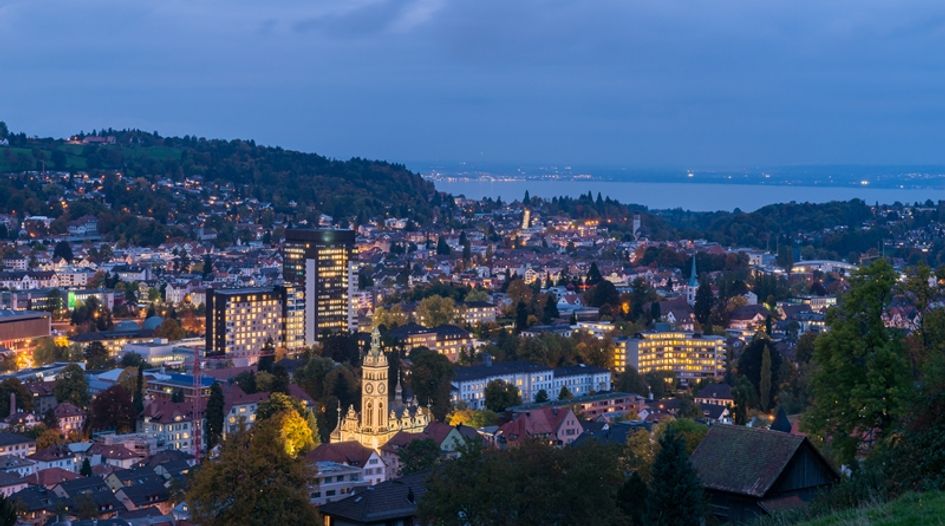 Swiss lawyers say an upcoming Supreme Court decision regarding the impartiality of a law firm, hired by regulator Finma to examine Credit Suisse's spying scandal, will clarify conflict of interest rules in monitorships ordered by the agency.
Credit Suisse has asked the country's highest court to review the decision by Switzerland's Financial Market Supervisory Authority (Finma) to appoint Quinn Emanuel Urquhart & Sullivan in January to look into "questions of corporate governance" at the bank, according to an emailed statement from the lender.  
The development comes after a court in the city of St Gallen rejected the bank's conflict of interest arguments and ruled on 6 April that active litigation between the firm and Credit Suisse in the US does not affect the independence of the monitor, which local media have identified as Zurich-based Quinn Emanuel partner Thomas Werlen.
The administrative court found that the Werlen had taken sufficient steps to wall off his audit from the US side of the firm, including by sending all of his correspondence to the bank via hand delivered letters to prevent confidential information travelling through Quinn Emanuel's email servers.
Credit Suisse said in its statement: "We take the view that Quinn Emanuel does not meet the legal requirement of independence because it is engaged in numerous legal proceedings against the bank." It is unclear which cases the bank sees as the root of the conflict.
In response to Credit Suisse's request for judicial review, a Finma spokesperson said the agency "attaches great importance to the question of independence when mandating investigators". The agency said the audit has begun and will continue while the Supreme Court is considering the case. Credit Suisse says it is currently cooperating with Werlen's probe.
The Supreme Court has yet to confirm that it has formally accepted the bank's appeal, however under Swiss law the court can only reject the appeal for administrative reasons, such as late filing.
Finma has the power to implement two kinds of monitors under Switzerland's market supervision law. Article 24 allows Finma to appoint a "competent person" to establish the facts of a certain matter before handing them to Finma for evaluation. Monitors appointed under article 36, meanwhile, are tasked with making sure companies implement Finma-imposed remediation measures resulting from enforcement actions.
Finma has appointed Quinn Emanuel to conduct an audit of the facts underlying an incident in 2019 where Credit Suisse's head of security allegedly hired a private security firm to tail several executives on the instruction of the bank's then-COO.
Lawyers said Finma has not routinely used article 24 audits to probe corporate governance issues before. It is even more unusual, practitioners said, for a financial institution to challenge Finma's choice of monitor, meaning the case presents a rare opportunity for the Supreme Court to clarify the independence requirements of Finma-appointed auditors.
As it stands, Finma considers a law firm to be independent from a company as long as there are no dependent relationships, such as attorney-client representations or shared business ventures.
Credit Suisse now wants Finma to consider adversarial relationships in its test of independence, practitioners said, so that firms are also disqualified from monitorships if they are litigating against the company, even in a foreign jurisdiction.
Daniel Weber, at Wenger & Vieli in Zurich, said that Finma won't consider law firms for monitorships if they have recently acted against the financial regulator in other proceedings, and that Credit Suisse seems to be asking the court to apply a similar principle to the bank itself, because Quinn Emanuel is acting against Credit Suisse, albeit in another jurisdiction.
Weber said the litigation shows how difficult it can be for Finma to strike a balance between competence and independence when selecting a law firm to investigate a company on its behalf.
"It's not easy for Finma to find a monitor with experience probing governance issues at a large financial institution," he said, noting that many Swiss law firms are also ruled out of the running for monitorships because they have represented the institutions themselves in other matters unrelated to Finma.
Robin Moser at Loyens & Loeff in Zurich said law firms wishing to join Finma's register of interested monitors have to sign a declaration that they are not acting against the regulator in separate proceedings. He estimated that this requirement prevents at least half of the major Swiss white-collar firms, including his own, from bidding for monitorship work.
Moser added that the Supreme Court may well take a different view to the lower court regarding Quinn Emanuel's independence. "The Supreme Court traditionally has a lower threshold for considering something a conflict of interest" he said, noting that the higher court has previously been more cautious when ruling on situations that have even the appearance of a conflict of interest.
"Independence is not an exact science, and the Supreme Court may take a different view to the lower court," said Daniel Buhr at LALIVE in Zurich. "To do so will limit the flexibility of Finma when it comes to the amount of agents it can consider for future audits," he added. 
Credit Suisse's spying saga
The spying saga became public in September 2019 when reports emerged that a private security firm had tailed Credit Suisse's head of wealth management, Iqbal Khan, shortly after he revealed plans to join rival bank UBS. 
Credit Suisse hired Zurich firm Homburger to investigate the matter. In October, the law firm concluded that COO Pierre-Olivier Bouée had ordered the bank's head of security to have Khan followed. The bank announced Bouée's resignation when it published Homburger's report.
Homburger's report concluded that Bouée did not discuss the move with the other directors, and that the private security contractors had not tracked any other Credit Suisse employees. 
A Swiss news outlet reported in December that Credit Suisse had also asked investigators to spy on Peter Goerke, a member of the bank's executive board. Finma subsequently announced that it would appoint an independent law firm to probe "questions of corporate governance" linked to the spying claims. 
Days later, Credit Suisse announced that a second investigation by Homburger had found that Bouée had also ordered the spying on Goerke.
Credit Suisse's CEO, Tidjane Thiam, denied knowledge of either of the spying orders. He resigned from Credit Suisse in February.
Thomas Werlen did not respond to a request for comment.
Counsel to Credit Suisse
Partners Peter Hafner and Peter Reichart in Zurich
This article originally appeared on GBRR's sister site Global Investigations Review on 4 June. The original article can be read here.
---
Copyright © Law Business ResearchCompany Number: 03281866 VAT: GB 160 7529 10