Hong Kong proposes to stamp out "undesirable" capital markets conduct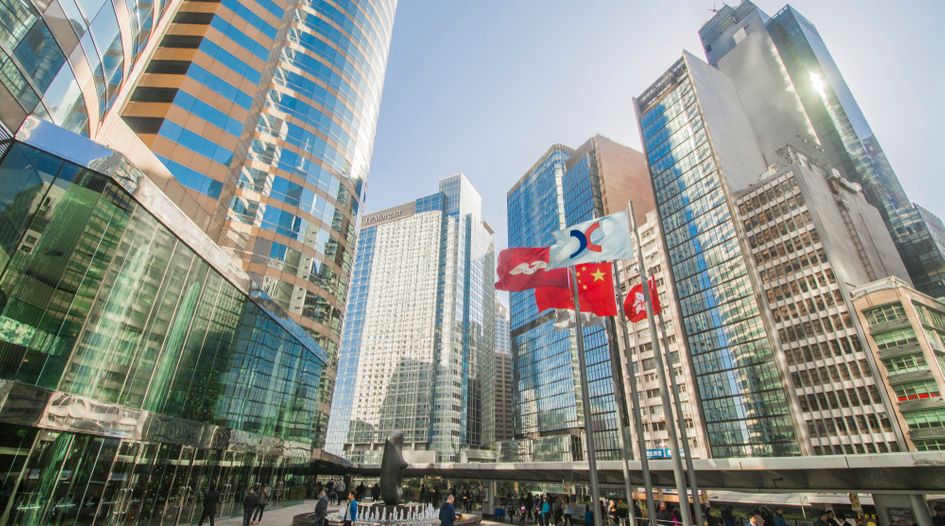 Hong Kong's securities regulator has proposed a detailed code of conduct for capital markets transactions in an effort to stamp out "undesirable" behaviour from intermediaries.
The Securities and Futures Commission (SFC) announced the proposal in a consultation paper published on 8 February.
Under its proposed code, capital markets intermediaries engaging in debt or equity offerings will take "reasonable steps" to obtain an accurate understanding of issuers, and establish a formal governance process to review and assess each offering.
The SFC says "conventional and appropriate" issuer conduct has involved appointing the heads of a syndicate at the outset of transactions, and determining the total fees to be paid to all syndicate members for participating in an offering before it begins.
According to the paper, market participants have complained about issuers deviating from these practices, instead adopting fluid incentive structures for offerings, such as late determination of fee arrangements.
It said that in such scenarios, issuers wait until shortly before the publication of the prospectus for initial public offerings, or shortly before book close for debt offerings to state their fee arrangements, which has incentivised sell-side firms to "compete more aggressively to join a syndicate".
It says this in turn has led to very late finalisation of syndicate memberships, which market participants say is a problem as latecomers are "often unfamiliar" with the issuer and the offering and, as a result, are unable to market the offering properly.
The SFC also says it is concerned sponsors may be compromising their due diligence processes in order to become the head of an underwriting syndicate, so earning higher fees to compensate for sponsor costs and responsibilities.
Under the new proposals, issuers will have to name an overall coordinator to handle bookbuilding for all debt and equity offerings and disclose underwriting fees in advance.
The SFC also noted occasions in which intermediaries had knowingly booked orders which they knew had been inflated. It cited one transaction where an investor informed an unnamed intermediary that its real interest was to subscribe for US$5 million worth of debt securities, but the intermediary placed an order of US$20 million in the order book on the client's instruction.
The regulator says that intermediaries must take reasonable steps to ensure that all orders placed in the order book on behalf of its own investor clients "represent bona fide demand" and said they must not place knowingly inflated orders.
In debt transactions, it is commonplace for private banks to receive rebates, which is usually disclosed in the deal "launch message" for targeted investors. The SFC also complains that rebates to private banks, usually disclosed in a deal's "launch message" to targeted investors, are being passed on to private banks' clients, saying this "undermines fair treatment of investors".
The regulator says that intermediaries should not offer any rebates to its investor clients, or pass on any rebates provided by the issuer. It also orders them to disclose any rebates offered by the issuer.
The SFC initially asked banks to provide detailed feedback on how capital markets transactions work in November. While the regulator has guidelines in place managing how banks and brokers handle transactions, its effort to implement a detailed code of conduct for capital raisings is a first.
Mark Chan, a partner at Clifford Chance, says the extent to which the code shakes up established practices of firms will depend on the firms themselves.
"Some of the code, such as order book transparency, disclosure of rebates and conflicts of interest, have been good practices followed by the more established firms but which has perhaps fallen away in more recent years in some parts of the market. The more established firms will find some of these to be things they are already trying to do," he says. 
He also says the SFC's paper speaks to issues that investment banks have been raising at industry forums in recent years. "Many will look at the proposal and say it is sensible," he adds.
Ashley Alder, chief executive of the SFC, said that as Hong Kong is one of the world's largest capital raising centres, it is "vital to promote high standards of behaviour amongst those who arrange offerings".
"Our proposals for clear conduct guidance for intermediaries participating in securities offerings are consistent with global regulatory standards and will boost overall investor confidence in our markets," he added.
The regulator says the proposals were formulated based on recent reports issued by the International Organisation of Securities Commissions (IOSCO) to address conflicts of interest and associated conduct risks in equity and debt capital raisings, as well as on the SFC's observations from a thematic review of selected licensed corporations involved in these activities.
The consultation period will run until 7 May.
---
Copyright © Law Business ResearchCompany Number: 03281866 VAT: GB 160 7529 10