Singapore consults on corporate governance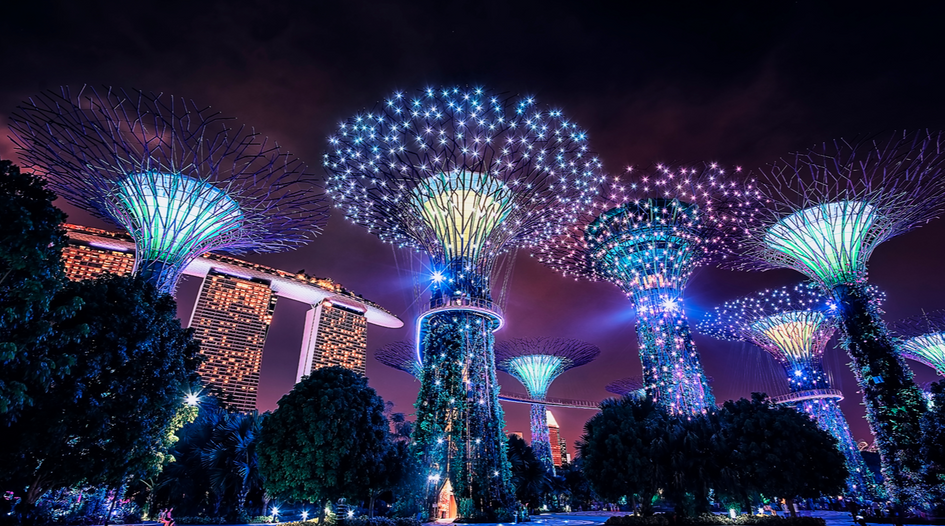 Singapore's regulatory authority is consulting on revised corporate governance guidelines for financial institutions, as regulators in Malaysia, Hong Kong and Japan emphasise sustainability and diversity in their own recent corporate governance overhauls.
MAS announced the proposals in a 7 May consultation paper, which will seek input on changes in the guidelines on corporate governance for financial institutions (FIs).
They will incorporate an August 2018 revision of Singapore's Corporate Governance Code (CGC) into the new guidelines, which were last updated in April 2013 to contain the 2012 version of the CGC.
The consultation focuses on changes made to "additional guidelines" contained in the FIs document, which MAS said it made in order to take international standards and industry good practices into account.
The CGC's 2018 review, said MAS, reinforced board competencies and highlighted "disclosures of the relationship between remuneration and value creation". The changes made to the additional guidelines focus on FIs' senior management and remuneration policy.
Under the proposed revisions, an FI's board must ensure that the expertise of senior management is appropriate to the institution's risk profile. It also mandates that a director with "no prior experience" should undergo relevant training in regulation and other industry-specific knowledge.
They oblige FI boards to regularly review senior management's decisions, with key figures within the FI being expected to explain their operational decisions. The board should also review their corporate governance and company culture annually or more, said MAS.
The guidelines require directors to be renominated and reappointed at least once every three years, examining of each individual's qualifications, personal relationships with the FI, and simultaneous directorships or commitments.
The guidelines also focus on remuneration, requiring a remuneration committees to independently review the company's remuneration policies and check for compliance with regulators every year.
They say that a substantial proportion of remuneration for an FI's senior leadership should be variable and paid on the basis of individual performance, with 40% of that variable remuneration subject to deferral arrangements of minimum three years.
Remuneration for those in control job functions, the guidelines said, should be calculated separately to their performance so as to maintain independence.
They also require FIs to contain mechanisms to make ex-ante adjustments to other employees' remuneration too, including for misconduct-related risks.
The guidelines eschew guaranteed bonuses as "not consistent with sound risk management practices" except for employees in their first year of work.
Kim Kit Ow, partner at Bird & Bird's Singapore practice, tells GBRR the changes to the guidelines are "a timely update", adding that they were important for benchmarking purposes and would align Singapore with international best practices. 
MAS asks for comments to be submitted before 18 June.
Other countries in the region have also updated their corporate governance regimes, with Malaysia's securities commission (SCM) revising its code on 28 April.
According to the SCM, the new code focused on the "role of the board and senior management in addressing sustainability risks and opportunities of the company", which it called an "urgent need".
The updated code regulates board oversight of companies' sustainability considerations and their director appointment and diversity policies.
"Companies with a well-articulated long-term strategy, and a clear plan on sustainability including supporting the global transition to a net-zero economy, will distinguish themselves by building the confidence of their stakeholders", the SCM said.
"However, boards and companies that are not prepared may see their businesses suffer, as these same stakeholders lose confidence in the ability of the company to adapt to shifts and changes in the global landscape."
Regulators in Hong Kong and Japan also addressed sustainability and gender diversity in updates to their corporate governance codes in early April.
Prior to their update, Hong Kong's Securities & Futures Commission (SFC) said that it would raise requirements for financial advisers working on mergers and takeovers, after a rise in what it labelled "unsatisfactory" work quality and advisers relying too heavily on their legal counsel.
The SFC proposed a minimum of five years' experience for advisers, and involvement in two completed transactions, saying that only experience in similar jurisdictions should be considered relevant.
Documents
MAS Consultation Document
---
Copyright © Law Business ResearchCompany Number: 03281866 VAT: GB 160 7529 10