Digital euro could threaten bank business models, ECB says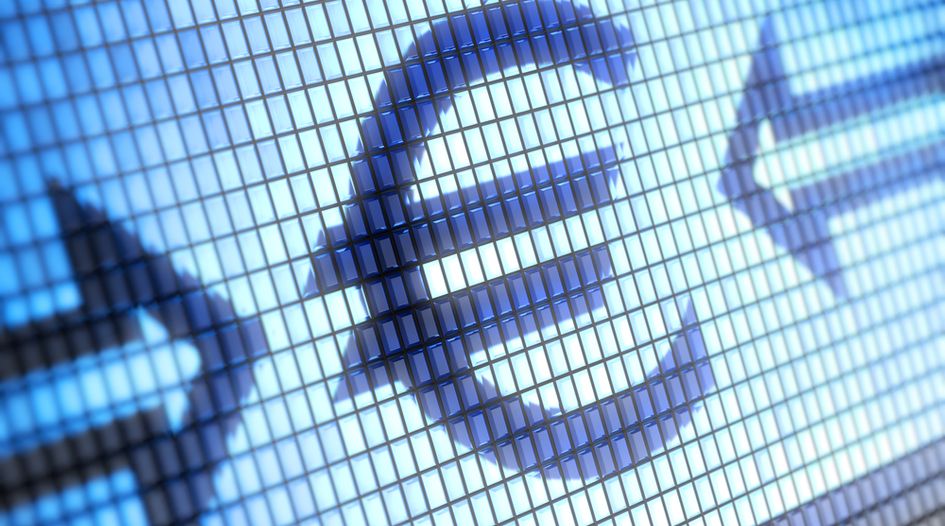 The European Central Bank has warned that a digital euro could alter banks' entire business models and encourage greater risk-taking behaviours.
The ECB published a report on the prospect of a digital euro on 2 October, and launched a consultation on 12 October.
The central bank says its objective is to ensure that, "if it decides to do so", the Eurosystem is prepared to issue a digital euro. The ECB added that it will decide by mid-2021 whether to launch the project.
The ECB says its digital euro would be a "risk-free form of central bank money," essentially a digital representation of cash, which would be issued by the central bank and remain its liability at all times.
But the ECB warns that "substantial demand" for the digital euro could have a negative impact on financial stability, given the key role of the banking sector in financial intermediation.
It says demand could for a central bank digital euro could increase banks' funding costs, leading them to deleverage and pull back their supply of credit, preventing an "optimal level" of overall investment and consumption.
The ECB also says it could compromise the traditional bank business model, and lead financial institutions to engage in greater risk-taking behaviours to bring in higher returns and offset a reduction in profitability.
In an introductory statement for a 12 October presentation to the European Parliament's economic and monetary affairs committee, ECB executive board member Fabio Panetta maintained that a digital euro would have to be "consistent with key policy objectives."
He said that the digital euro would have to, by design, address the possibility that investors could "rapidly move significant amounts of bank deposits into a digital euro, with potential adverse effects on the banking sector and financial stability."  
Panetta suggested the ECB could set necessary incentives through the remuneration of digital euro holdings, to make sure the digital euro is an "attractive" means of payment, rather than a form of investment.
"A sledgehammer to crack a nut"
Simon Gleeson, a partner at Clifford Chance in London, says that central banks – including the ECB – have not yet discovered how to create a central bank digital currency (CBDC) without "kicking the legs out from under the commercial banking system".
"They could restrict CBDC access to commercial banks, but this would amount to nothing more than an interbank settlement system. If they are attempting to solve the problem of interbank settlement, this is a sledgehammer to crack a nut," he tells GBRR.
Gleeson also notes that the Facebook-backed Libra stablecoin project is targeting cross-border transactions in jurisdictions where they are currently "difficult to complete," and questions whether central banks would accept each other's CBDCs.
"I suspect they won't," he said. "If both Japan and South Korea launch CBDCs, Libra is still a better mechanism for settling that cross-border payment. The creation of various national CBDC instruments won't help very much," he says.
In a speech following Libra's unveiling in June 2019, ECB board member Benoît Cœuré called it a "wake-up call" for central banks to strengthen their efforts to improve existing payment systems.
The ECB report warned that banks could pull back from their role in deposit-taking and intervene less in payment instruction routing, which could result in them having less accurate information about clients, harming their risk assessment capacity. This, the ECB says, could increase the riskiness of banks' balance sheets.
But Gleeson says commercial banks would likely offer wallet services for customer finding themselves holding an amount of a CBDC.
"As long as banks can provide a relevant product, they will be fine," he says. "CBDCs may disrupt systems and cost a fortune in computing, but banks will likely retain customers and just have to alter their services."
The report also earmarked the "significant decline" in the role of cash as a means of payment as a scenario in which the ECB would release a digital euro, or if it needs to mitigate the probability that a cyber incident, natural disaster, pandemic or other extreme events could hinder the provision of payment services.
The potential development of a digital euro has drawn scepticism from elsewhere. Monerium, an Iceland-based e-money issuer backed by US software company Consensys, responded to the ECB in a statement on 13 October, arguing that Europe already has a framework for digital currency in the form of e-money.
"With e-money already established as a proven form of digital euro, the only thing that the ECB needs do to give e-money comparable status to physical cash is to grant e-money issuers access to the ECB's reserves," read the statement, penned by Monerium co-founders Jón Helgi Egilsson and Sveinn Valfells.
It adds that the European e-money framework meets all the key criteria for stability outlined in the International Monetary Fund's 2018 report on digital money, including that customers' funds are safeguarded in a portfolio of liquid, high-quality, segregated, and unencumbered assets; that the issuer must maintain a minimum capital contribution; and that customers have a direct claim on the underlying assets.
In September Jens Weidmann, president of Germany's central bank, questioned the need for CBDCs altogether, saying that the private sector should be responsible for offering innovative payment solutions in a market economy.
"The general public want quick, convenient, secure and cheap payment methods – including for payments abroad. That, however, does not necessarily require a CBDC," he said.
As recently as 2018 the ECB itself, then under the presidency of Mario Draghi, expressed in a formal letter that a digital euro was not a "concrete option for the near future". Draghi said the technologies involved, such as distributed ledgers, were not yet "thoroughly tested" and required "substantial further development" before they could be used in a central bank context.
Draghi also noted a growing demand for euro banknotes, saying that cash "remains a popular means of payment" and added there was an "increasing range" of options for digital payments which allow non-cash transactions to be completed as quickly as cash transactions.
The letter came as a response to a written question from European parliamentarian Jonás Fernández, a member of Spain's governing Socialist Workers' Party, who asked whether the ECB would follow Sweden's central bank in exploring a digital version of its own currency.
---
Copyright © Law Business ResearchCompany Number: 03281866 VAT: GB 160 7529 10