Perkins Coie advising on first US national digital asset bank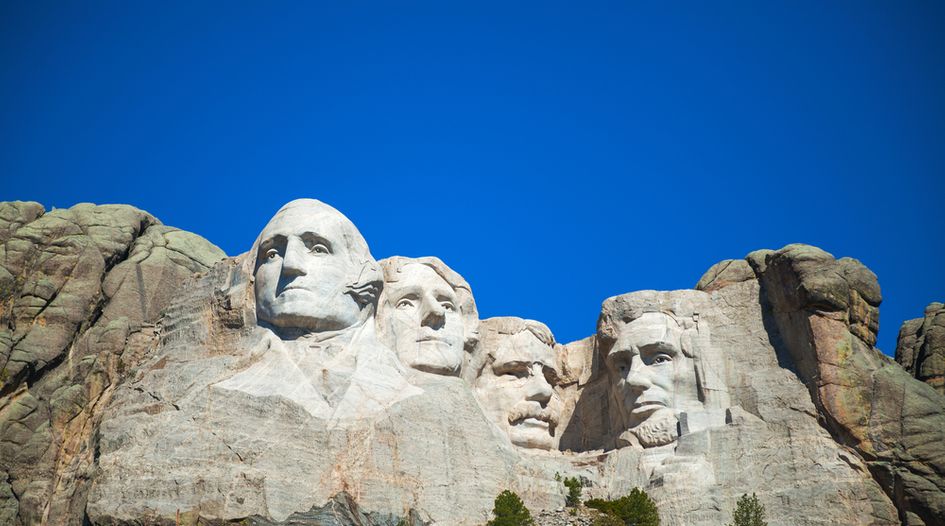 The Office of the Comptroller of the Currency has granted conditional approval for the launch of the United States's first federally chartered digital asset bank.
The OCC announced the decision to grant cryptocurrency custodian Anchorage a national trust charter on 13 January.
Anchorage hired Perkins Coie partner Dana Syracuse and South Dakota firm Davenport Evans Hurwitz & Smith for the matter.
The conditional approval for Anchorage Digital Bank will allow it to provide banks with custody services for cryptocurrency assets, stablecoins and fiat currency.
It also means Anchorage can settle transactions conducted by its affiliates, third-party brokers and its own clients. The OCC release confirmed clients can instruct Anchorage to "receive digital assets into and to transfer digital assets out of their vaults" from and to external accounts.
But Anchorage, whose financial backers include Visa and venture capital firm Andreessen Horowitz, will not take deposits, meaning its charter does not require approval from the Federal Deposit Insurance Corporation.
According to the operating agreement, the Anchorage must have US$7 million in Tier 1 capital when it launches, as well as US$3 million in liquidity or the equivalent of 180 days of operating expenses.
In its press release, the OCC said that by bringing Anchorage into the federal banking system, "the bank and industry will benefit from the OCC's extensive supervisory experience and expertise".
"At the same time, the Anchorage approval demonstrates that the national bank charters provided under the National Bank Act are broad and flexible enough to accommodate evolving approaches to financial services in the 21st century," it said.
Anchorage was founded in 2017 and has operated as a South Dakota-chartered trust company since 2019. It has provided cryptocurrency custody and trading services to institutional investors and reportedly manages around US$100 billion in transactions per year.
In a blog post on 13 January, co-founders Nathan McCauley and Diogo Mónica said that a national bank charter "places Anchorage Digital Bank firmly on the same regulatory footing as other national banks in the country."
"Since our founding, we've been credited numerous times with blurring the lines between crypto and traditional finance. Today, we're happy to see those lines begin to be erased," it said.
The approval came a day before Acting Comptroller Brian Brooks stepped down from his role, ending an eight-month tenure that was punctuated by his advocacy of cryptocurrency and blockchain innovation in the banking sector.
Crucially for Anchorage, the OCC announced last September it would allow nationally chartered banks in the US to provide custody services for cryptocurrencies and to permit US banks to provide services to stablecoin issuers.
Earlier this month the regulator also gave federally chartered banks the green light to use public blockchains and stablecoins as a settlement infrastructure, in a major shift in policy.
While Anchorage is the first cryptocurrency entity to receive a federal charter, its counterparts Kraken and Avanti both obtained licenses in 2020, allowing them operate as digital asset banks in the state of Wyoming.
In contrast to Anchorage, Kraken and Avanti's Wyoming state charter designates them as special purpose depository institutions, allowing both institutions to take custody of customers' digital assets as well as convert between fiat and cryptocurrency and perform payment activities.
Counsel to Anchorage
Partner Dana Syracuse in New York
Davenport Evans Hurwitz & Smith
---
Copyright © Law Business ResearchCompany Number: 03281866 VAT: GB 160 7529 10