Spain and Germany move on digital assets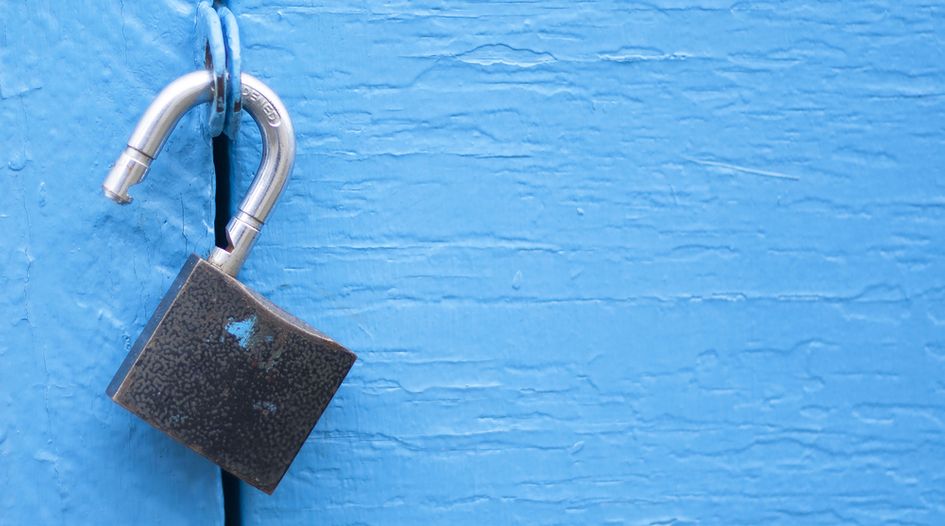 Spain's securities regulator has softened its stance on cryptoassets, granting investment funds permission to trade in them, while in Germany new legislation on blockchain-based digital securities has entered into effect.
Spain's National Securities Market Commission (CNMV) announced the change in an update to its FAQs document on 7 May.
Under the new rules, investment fund operators and collective investment institutions will be able to invest in cryptoassets under certain conditions.
They require that funds only offer cryptocurrency products that have market prices determined from trading operations carried out by third parties.
Fund managers are also obliged to warn their clients that cryptoassets constitute a "highly speculative" and high-risk investment, including such warnings in their prospectuses and marketing materials.
But the rules restrict institutional investors and funds from investing in certain types of crypto derivatives and in securities underpinned by cryptoassets, including cryptocurrency exchange-traded commodities or exchange-traded notes.
It was only in February that the CNMV published a joint statement with the Bank of Spain warning about the risks of cryptoassets, given their lack of regulation and price volatility.
The two regulators warned that cryptocurrencies are "complex instruments, which may not be suitable for small savers, and whose price involves a high speculative component that can even lead to the total loss of the investment".
They also said the high risk comes from  lack of regulation in the area, and the fact cryptoassets enjoy neither central bank backing nor a guarantee by the Deposit Guarantee Fund. "They are not financial instruments and they are not yet regulated or supervised," said CNMV president Rodrigo Buenaventura.
The regulatory environment changed for cryptoassets somewhat on 27 April when Spain implemented the EU's fifth Anti-Money Laundering Directive (5AMLD).
Following the directive's entry into force custodian wallet providers, as well as providers engaged in exchange services between virtual and fiduciary currencies, are  now required to comply with Spain's anti-money laundering regulatory framework.
The announcement also comes in the wake of developments related to cryptocurrency advertising.
In a decree issued in March, Spain's government granted the CNMV supervisory powers to control the advertising of cryptoassets that are presented to the public as an investment opportunity, even if they are not activities or products subject to CNMV supervision.
The CNMV published a consultation on the topic, which closed on 16 April.
BaFin gets new powers in Germany's new electronic securities era
Germany, for its part, has paved the way for blockchain-based securities through primary legislation passed by its federal parliament on 6 May.
The Federal Ministry of Finance (BMF) introduced the bill – titled the Electronic Securities Act – in August last year.
The new legislation permits the issuance of electronic bearer bonds and introduces the option for bond issuances to replace the paper-based physical certificate, required under Germany's civil code, with a security token on a central register, which must have a central securities depository (CSD) as the registry administrator. It will initially only include bonds, and then extend to other securities.
The new legislation creates a central register for electronic securities, as well as a decentralised version for crypto securities. The BMF says the decentralised crypto register can be based on blockchain or other types of distributed ledger technology, and will offer protection against forgery and illegal deletion.
The legislation assigns to responsibility for the supervision over the issuance and maintenance of central registers to BaFin, Germany's federal financial regulator.
Under the new rules, the entity maintaining the register must notify BaFin of the registration of crypto securities, and BaFin must maintain an online public list of the crypto-securities notified to it.
The bill requires the eventual administrator of the crypto securities register to hold a valid banking licence.
The regulator can also require an issuer to transfer its crypto securities to register in the event if the issuer does not comply with the requirements, and grant consent to any issuer that wants to convert a crypto security into another electronic security.  
BaFin is also responsible for sanctioning regulatory offences, which carry a maximum fine of €100,000.
A Reed Smith client note on the new legislation hailed a "new era" for German securities following the bill. "With the entry into force of this law, Germany has assumed a pioneering role on the European crypto and electronic securities market," said the note's authors, Frankfurt partner Simon Grieser, associate Ivan Zlatanov and assessor Irmela Dölle.
---
Copyright © Law Business ResearchCompany Number: 03281866 VAT: GB 160 7529 10