Archegos collapse calls for renewed derivatives scrutiny, IOSCO chief says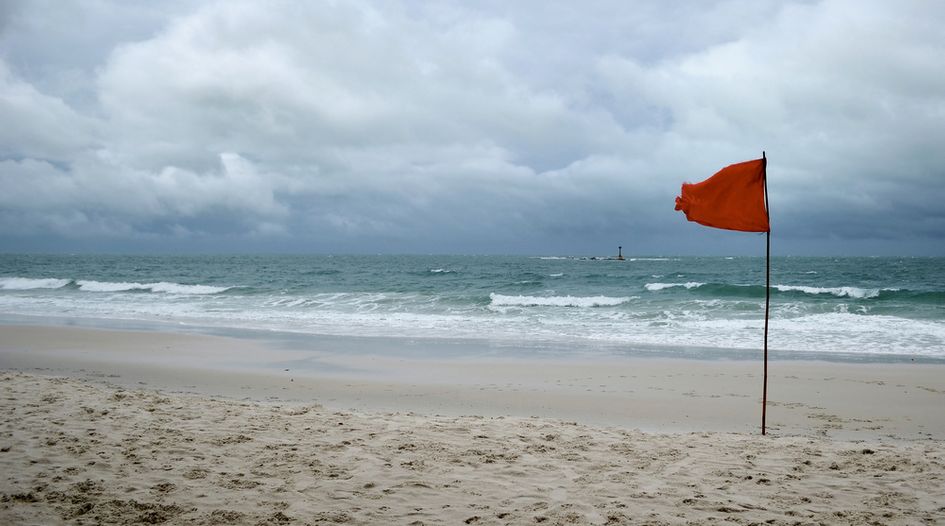 The United States' securities regulator has approved its first ever swaps database, over a decade after Dodd-Frank directed it to, as the head of the International Organisation of Securities Commissions calls for a re-evaluation of worldwide derivatives rules in light of the Archegos collapse.
During a keynote address at the International Swaps and Derivatives Association (ISDA)'s annual general meeting on 10 May, IOSCO head Ashley Alder said the recent implosion of Archegos Capital Management warranted closer scrutiny of rules on posting margin or cash against derivatives trades.
Alder, who is also chief executive officer of Hong Kong's Securities and Futures Commission, called incidents such as that at Archegos "valuable opportunities to test the effectiveness of these post-crisis reforms," and indicated he would be briefing the IOSCO secretariat on the work required in the area.
Archegos, a so-called "family office" based in New York, left several large investment banks with billions of dollars in losses when it collapsed in March. Its model was built around total return swaps, a financial instrument that allows investors to take positions in stocks or other assets while committing minimal funds upfront, in exchange for a fee.
When Archegos failed to post additional cash or collateral after stocks in its portfolio plummeted, banks quickly sold off their shares and other assets to minimise their exposure to losses, causing its collapse.
It had avoided regulatory oversight by the SEC after the agency adopted a 2011 rule that exempted them from margin lending restrictions if select requirements were met.
Alder said the Archegos debacle provided a good opportunity to see if the repositories are functioning as they should, and whether the quality of their data gives regulators "a clear line of sight" to multiple prime brokers and identify risks before it is too late.  
"I do think that more work needs to be done to ensure that potential red flags are more apparent to regulators ex-ante. We are on to this and we intend to pick this up at the international level," he said.
US gets long awaited securities repository
Alder's speech came shortly after the United States Securities and Exchange Commission (SEC) registered its first ever securities swap database, implementing a key outstanding Dodd-Frank requirement.
It announced the approval of DTCC Data Repository as a security-based swap data repository on 7 May.
DTCC will begin receiving transaction reports on swap transactions in the equity, credit, and interest rate derivatives asset classes from 8 November.  
SEC chair Gary Gensler said a centralised database of security-based swap transactions is "an essential reform to better understanding these markets, for surveillance and for enforcement". He added that the repository would also facilitate public reporting of security-based swap transactions, "bringing much-needed transparency to these markets".   
Gensler also noted that the approval of DTCC will mark the long-awaited implementation of the SEC's Reporting and Dissemination of Security-Based Swap Information regulation (Regulation SBSR), what he called an "important mandate" under Dodd-Frank.
Dodd–Frank mandated the SEC to establish databases that would monitor derivatives transactions in real time. But while the agency finalised Regulation SBSR – which determines how security depositories would function – it did not finish a separate set of rules that would specify which entities should submit transaction details.
This meant that if a hedge fund or family office, like Archegos, exceeded reporting thresholds for security-based swaps, the SEC would not know.
In September 2015, then-SEC commissioners Luis Aguilar, Daniel Gallagher and Michael Piwowar criticised their own agency for not progressing as fast as it should have in the area, unlike their colleagues at the Commodity Futures Trading Commission (CFTC).
The SEC eventually completed its rules in December 2019 under then-chair Jay Clayton, announcing that relevant market participants must register as a security-based swap dealer or major security-based swap participant by 7 October 2021.
---
Copyright © Law Business ResearchCompany Number: 03281866 VAT: GB 160 7529 10