EU releases BlackRock ESG report despite "clear risk" of conflict of interest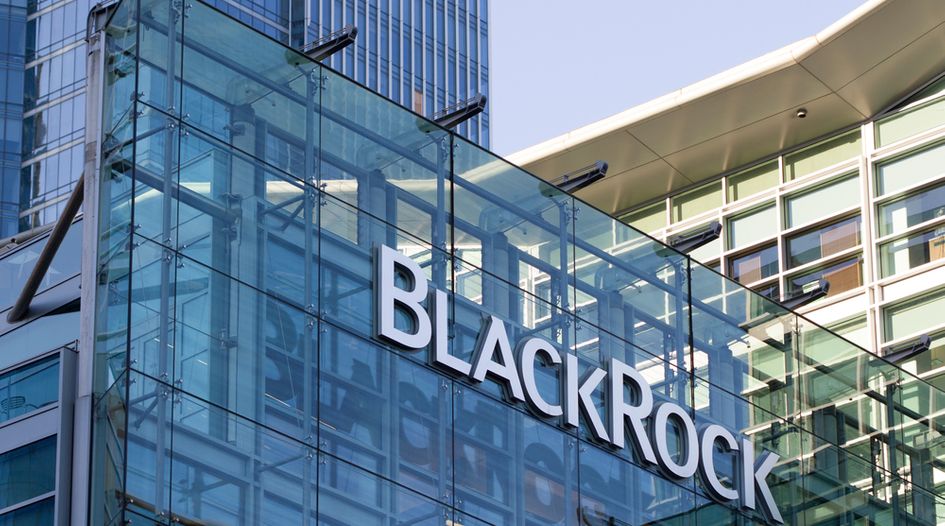 The EU has released a report conducted by BlackRock on integrating environmental, social and governance (ESG) factors into banking regulation, despite the European Ombudsman warning of a "clear risk" that the asset manager's interests could influence the outcome in its own favour.
The European Commission published the interim report on 14 December.
It found regulators divided over whether capital requirements – such as a "green" or "brown" factor for risk-weighted asset calculations – are a viable method to address climate related risks.
Most supervisory authorities took the view that any capital requirements should be risk-based and said that sufficient evidence of a risk differential is important, referring to the potential impact of ESG on credit risk and other traditional risk types.
However, others said they view the increase of capital requirements for brown exposures as a "key tool" to incentivise banks to re-direct capital, and would advocate the adoption of a brown penalising factor as a precautionary measure.
Half of the surveyed banks said they had integrated ESG factors into their risk appetite framework, although mostly as a "qualitative statement rather than with quantitative metrics and limits."
While some firms have conducted targeted climate risk scenario analysis on parts of their portfolio, only a small number carry out these exercises as "structured group-wide" stress testing efforts covering all relevant sectors, the report also found.
Some responses argued that banks would benefit from supervisory guidance to facilitate this, and suggested this could be brought about by the provision of "reference scenarios" to banks to be used as input in the exercises, to bring about standardisation and comparability of results.
The report found that many banks do not integrate ESG risks into their risk processes as they do not perceive them as "material", due to the shorter time horizon often associated with those processes.
Respondents reasoned that the long-term horizon of ESG risks, particularly environmental risks, is "difficult to reconcile" with banks' capital planning time horizons, noting the three years required for the Internal Capital Adequacy Assessment Process (ICAAP).
BlackRock – which has US$7.8 trillion in assets under management, must submit the final report to the Commission by 1 April 2021.
Ombudsman report
The release of the study comes less than a month after the European Ombudsman ruled that the Commission "did not properly consider conflicts of interest" when it hired Blackrock to conduct it.
In a decision published on 22 November, the European ombudswoman Emily O'Reilly called on the Commission to strengthen its conflict of interest rules in light of the findings.
"The risk of conflicts of interest when it comes to awarding contracts related to EU policy needs to be considered much more robustly both in EU law and among officials who take these decisions," she said.
Blackrock won a tender from the EU to advise on how to integrate ESG issues into banking regulation in April this year.
The contract prompted heavy criticism from campaigners over a potential conflict of interest, due to BlackRock's status as one of the three largest investors in each of the world's eight largest oil companies, as well as being a major investor in most of the world's biggest banks.
The Ombudsman began looking into the tender process on 20 May, after a group of European lawmakers, led by Green Party member Damien Carême and Left Bloc politician Marisa Matias, filed a formal complaint.
O'Reilly acknowledged that "many, if not all," bidders may have had strategic considerations when bidding for the study. But her report said there was a difference between a bidder's legitimate interests in enhancing their credentials as recognised experts in an area through public sector work, which they could use to secure future contracts in that area, and the interest they bidder may have in influencing market developments.
"If a bidder has a direct or indirect financial interest in developments in a market, because it invests in that market, or manages investments in that market, there is a clear risk that its work may be influenced by those interests," her report said.
"BlackRock has tried to influence policy-making and regulatory processes in the area of ESG objectives for banks. Such lobbying activities are entirely legitimate. However, the fact that they exist indicates that the company has an interest in influencing policy developments in this area."
BlackRock beat eight other unnamed bidders to the contract with a bid of €280,000 – almost half the Commission's estimated value of the project. The MEPs labelled the offer "abnormally low" in their April letter, and called for the Ombudsman to investigate the possibility of price dumping.  
O'Reilly said the Commission should have explored other possible risks related to the low price, saying there was a risk that the company was not pursuing the "normal commercial objective" of making a profit by winning a contract.
"Rather, the company may have sought to win this contract because it gave it an opportunity to influence and gain understanding, from the inside, of the Commission's policy-making in areas that affect its interests including its 2020 'pivot' towards ESG," she said.
In January 2020, BlackRock announced it would remove companies that receive a quarter or more of their revenues from thermal coal from its actively managed portfolios, in a bid to increase its sustainable assets from US$90 billion today to US$1 trillion by 2030.
The asset manager said in April that its Financial Markets Advisory (FMA) arm – which is carrying out the study for the Commission – has "established policies and procedures to safeguard the sensitive nature of our client information, and operates behind a stringent information barrier."
In its decision, the Ombudsman said that even if the information barrier "was successful in terms of preventing specific information obtained in the context of the contract being used directly to assist the company in its investment decisions," it could not ensure that its staff working on the Commission project would not be influenced by the general strategic interests of the company.
It also added that it is possible that BlackRock staff will frequently move between the two arms of the company as part of normal staff mobility.
However, the Ombudsman concluded that not dealing properly with the risk of conflicts of interest "does not in this specific case meet the threshold of maladministration due to the limitations of the tender rules."
In an emailed statement, the Commission said it welcomed this finding. "It confirms what we have said throughout this process: we applied the rules fully and fairly. We will now study all the suggestions made by the Ombudsman in detail," it said.
The Commission is obliged to respond to the Ombudsman by 31 March 2021.
---
Copyright © Law Business ResearchCompany Number: 03281866 VAT: GB 160 7529 10