Community round-up: Libra names second GC in three months, ESMA names CCP committee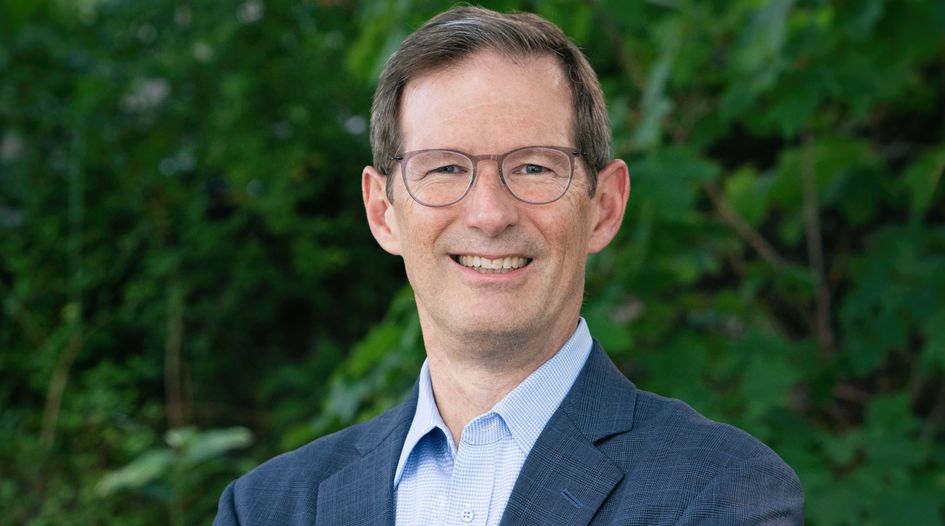 O'Melveny & Myers partner Stevan Bunnell has joined Facebook's cryptocurrency project Libra as chief legal officer, while the European Securities and Markets Authority has nominated members for the central counterparties supervision committee formed under last year's EMIR revision.
Bunnell's move became apparent on 26 August through a change to his LinkedIn page; the Libra Association confirmed it a day later.
He succeeds Libra's previous GC Robert Werner, who only joined the company in May from consulting firm Green River Hollow.
Unlike Werner, Bunnell does not come from a banking background but specialised in white-collar defence and corporate investigations.
His career has seen him alternate between public and private practice, beginning in 1987 at Miller Cassidy Larocca & Lewin, where he spent three years as an associate.
Between 1990 and 2007 he spent 17 years in government service at the US Attorney's Office and in the Department of Justice, before joining O'Melveny & Myers as a partner and eventually managing partner of the firm's Washington, DC office. In 2013 he became general counsel at the US Department of Homeland Security under the Obama administration, before returning to O'Melveny in 2017.
Werner stepped down in August, telling Bloomberg Law "the role wasn't the right fit for me". Specifically, he said the role required him to give up seats on the boards of directors for Deutsche Bank Trust Co. and Deutsche Bank Trust Co. Americas.
"Having a lawyer with Steve's character, breadth of experience, and credibility with such a wide range of stakeholders will be a tremendous asset as we pursue our goal of providing a more open, inclusive and high-functioning payment," said Libra's CEO Stuart Levey.
"I look forward to contributing to the important work of developing a new global payment system that will safely provide enhanced efficiency and transparency, and promote greater financial inclusion for unbanked and underbanked people," Bunnell said.
ESMA names ECB's Löber to CCP supervisory committee
The European Securities and Markets Authority (ESMA) nominated Klaus Löber, head of the European Central Bank's oversight division, to lead the newly-formed committee tasked with supervising central counterparties (CCPs) on 27 August.
ESMA also named two independent members of the CCP Supervisory Committee in Nicoletta Giusto, senior director at Italy's National Commission for Companies and the Stock Exchange (Consob), and International Monetary Fund senior financial sector expert Froukelien Wendt.
The committee is a creation of the revised European Market Infrastructure Regulations (EMIR 2.2), enacted in December last year.
Löber, a German national, has spent most of his career at the ECB, and has headed its oversight division since 2018, his second time in the role after spending three years leading the division from 2009 to 2012. He also spent three years at the Bank for International Settlements as head of secretariat for its payments and market infrastructures committee from 2012 to 2016.
Giusto has been at Consob since 1998 and has led its international relations office for the past 13 years. She currently sits on ESMA's board of supervisors, chairing its market integrity standing committee, as well as the board of the International Organisations of Securities Commissions (IOSCO) and the Financial Stability Board (FSB).
Wendt, a Dutch national, leads the financial markets infrastructure department at the IMF, where she has been a senior financial sector expert since 2012. She earlier spent two years at the World Bank as a securities clearing and settlement expert, and before that at the Netherlands Central Bank overseeing its CCPs and payments division.
Löber, Giusto and Wendt will require approval from the European Parliament before taking up their appointments. ESMA remarked that their appointment will conclude the preparatory steps for EMIR 2.2's full implementation.
The parliament's economic and monetary affairs committee, which oversees appointments to the EU's financial supervisory bodies, has this year attempted to block the appointments of two candidates in succession to chair the European Banking Authority (EBA) on gender grounds.
The second of those candidates, François-Louis Michaud, was eventually confirmed after the full parliament overrode the committee's recommendation, and took up his post on 1 September.
ESMA made the nominations days before the European Commission adopted new draft regulatory technical standards for CCP colleges on 1 September.
The regulator also announced on 4 September the beginning of its recruitment process for a new executive director. Incumbent Verena Ross will step down in May 2021 on the completion of the maximum 10 years in post allowed under the ESMA Regulation.
---
Copyright © Law Business ResearchCompany Number: 03281866 VAT: GB 160 7529 10