BaFin president heads for exit following Wirecard scandal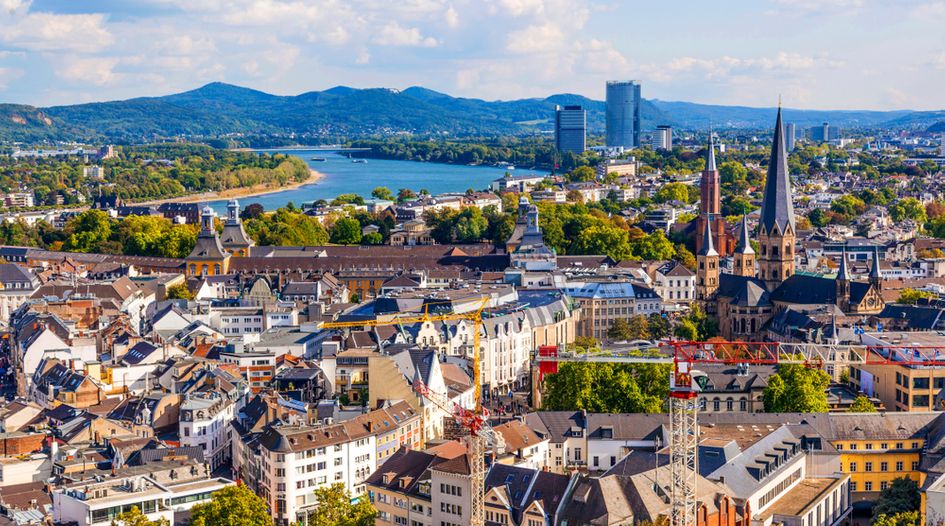 Germany's top financial regulatory official has agreed to step down in the aftermath of the Wirecard scandal, as the German government prepares to reorganise the country's watchdog.
Felix Hufeld, president of the Federal Financial Supervisory Authority (BaFin), announced his departure in a joint statement with the German finance ministry on 29 January.
In the release, the government said the scandal had revealed that BaFin "needs a reorganisation in order to be able to fulfil its supervisory function more effectively".
Hufeld expressed gratitude to BaFin for the trust it placed in him during his tenure. "BaFin has  developed significantly and gained relevance in many ways," he said." Now there are other tasks to tackle, and I wish my successor the best in dealing with them."
Finance minister Olaf Scholz thanked Hufeld for his "great commitment at the top of BaFin over the past eight years."
"During this time, he made a decisive contribution to shaping financial services supervision in Germany and Europe. We are combining the planned organisational reform of BaFin with a new start in terms of personnel."
BaFin declined GBRR's request for comment.
Wirecard, the disgraced German payment processor once worth US$28 billion, stunned the European financial markets in June 2020 after announcing that its auditors at EY couldn't account for €1.9 billion. EY went on to say that it had been provided false information and indicated "an elaborate and sophisticated fraud involving multiple parties around the world".
Hufeld said at the time it was a "scandal that something like this could happen" and accepted his institution would not escape blame.
He also lauded journalists from the Financial Times – which had been reporting on problems at the company for years, including fake transactions with overseas partners to cover up its unprofitability, only to face investigation themselves by BaFin for alleged market manipulation in connection with their reporting.
BaFin's controversial decision to ban the short-selling of Wirecard shares in 2019 sparked criticism that the regulator was more concerned with protecting the company than investigating it.
According to the Financial Times's reporting, Hufeld allegedly thought there was an equal chance that the reported missing funds were "part of an attack" by the short-sellers.
Hufeld came under considerable pressure after further details of the scandal emerged, and his departure came a day after BaFin announced it filed a criminal complaint against one of its employees on suspicion of insider trading at Wirecard. It said the employee in its securities supervision sector had sold structured products in June, two days before Wirecard announced the missing €1.9 billion, with shares in the company as the underlying.
Exiting along with Hufeld is Elisabeth Roegele, BaFin's securities supervision head. The Financial Times had reported that Roegele, who held the position since 2015, was behind the decision to ban short selling of Wirecard shares.
Hufeld and Roegele's successors have not yet been named.
Scholz, who is running for the Social Democrats as their candidate for chancellor in this September's federal elections, said the results of an internal investigation at BaFin are due to be published in the coming week.
An investigative committee into the Wirecard scandal, called by the German government last September, convened on Friday and weighed in on the decision to dismiss Hufeld.
Social Democratic Bundestag member Jens Zimmermann praised the move, saying that "according to the findings of the work in the investigative committee, a new start at the top of BaFin is the best way to implement the reform in financial supervision."
However, Fabio De Masi, a German lawmaker from the left-leaning Die Linke party, accused Scholz of delaying the decision. "Mr Hufeld's dismissal is overdue. It cannot be explained why Mr Scholz waited weeks and months," he said.
Green Bundestag member Danyal Bayaz  also voiced his displeasure and said that Scholz played "a dirty game" by waiting to dismiss Hufeld.
"Although the sparrows have long since whistled from the rooftops that Hufeld must go, Scholz wanted to have a buffer between himself and the Wirecard scandal for as long as possible," he said "With this tactical and egoistic behaviour, he has both hindered the credible investigation and delayed the rapid reorganisation of BaFin."
Hufeld was appointed as BaFin president in 2015, after joining two years earlier as chief executive director in its insurance supervision department.
BaFin rebuilding
Prior to making any personnel changes, Germany's finance ministry announced an organisational overhaul that would grant BaFin greater investigative and oversight powers.
Justice minister Christine Lambrecht, alongside Scholz, presented the government's "Wirecard Action Plan" in October 2020, which received cabinet approval the same month.
The legislation grants BaFin the right to assess all listed companies and conduct forensic audits. It will also include a requirement for external auditors of listed companies to rotate after ten years – doubling the current twenty-year timeframe – and force companies to hire separate firms for auditing and consulting.
Accountants will also be found liable in cases of gross negligence under the new rules.
The changes came before the European Securities and Markets Authority (ESMA) published a report in November that found BaFin and accounting watchdog FREP's handling of the scandal were "unaligned".
Under the previous two-tier division of responsibilities between the two agencies, FREP first examines financial statements if there are indications of an infringement of financial reporting requirements, or at the request of BaFin. ESMA found a "number of deficiencies, inefficiencies and legal and procedural impediments" with the system in relation to the Wirecard scandal.
---
Copyright © Law Business ResearchCompany Number: 03281866 VAT: GB 160 7529 10