Banks severed from inaugural cum-ex trial could still face penalties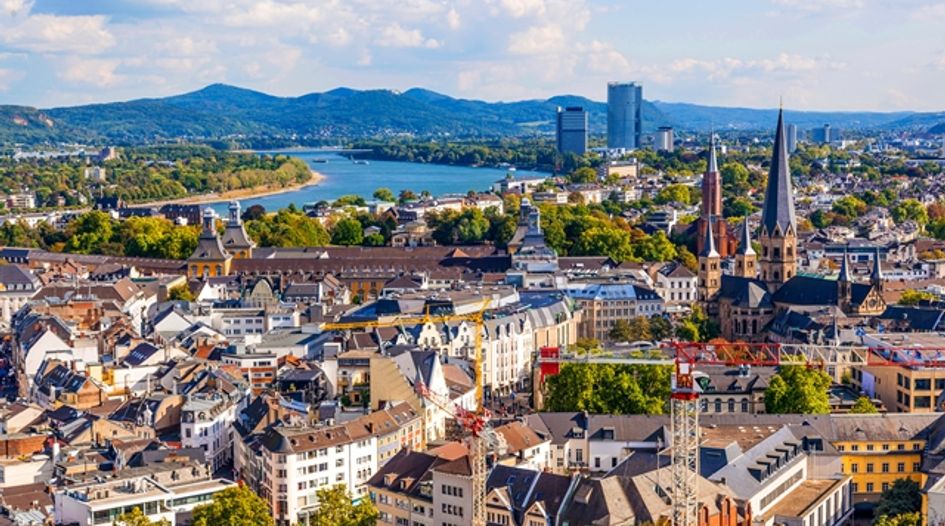 Practitioners say German authorities have several avenues to sanction banks that were spared penalties in the country's inaugural cum-ex trial.
Lawyers have told GBRR's sister publication Global Investigations Review that authorities can still reclaim tax and disgorge profits from four banks that a court in Bonn unexpectedly dropped from a tax fraud trial last month to expedite a decision against individuals amid concerns that the coronavirus pandemic could delay the verdict indefinitely.
The court convicted the individuals in the case, British bankers Martin Shields and Nicholas Diable, of tax fraud on 18 March for helping clients evade around €400 million in taxes between 2005 and 2011. German bank MM Warburg was ordered to pay €176 million as a result of the conviction. Lawyers representing MM Warburg and Diable have told GIR they intend to appeal against the decision.
The court severed American lender BNY Mellon, French bank Société Générale, Hamburg-based investment management company Hansainvest and Germany's HypoVerinsbank (HVB) from the trial. Prosecutors had previously demanded all five institutions pay a combined €447.5 million over the matter.
One lawyer, who wanted to remain anonymous due to their involvement in the case, said the decision against MM Warburg shows that "for companies actually involved, it is clear that they will need to pay some money".
German prosecutors are conducting sprawling investigations into companies and individuals over the dividend-stripping transactions know as cum-ex trades, which date back to the early 2000s. Germany made the trades illegal in 2012.
A German parliamentary inquiry estimated in 2018 that the scheme had cost state coffers as much as €10 billion; however, a team of German investigative journalists behind the Cum-Ex Files project has put the figure at closer to €31.8 billion.
It is unclear whether German authorities will pursue the banks that were dropped from the first cum-ex trial, but lawyers are confident that Germany has the tools at its disposal to reclaim the lost revenue.
Tax authorities can demand unpaid taxes
The German Federal Tax Office can order banks to repay the taxes that they allegedly evaded through cum-ex trades, which lawyers say may be the simplest way for the country to reclaim the money. The banks will be able to challenge these orders in court.
Christian Jehke at Flick Gocke Schaumburg in Berlin, who represented MM Warburg, suspects the tax office will file the orders imminently: "The banks that were on trial [of Shields and Diable] are off the hook but the tax authorities are apparently planning to reclaim the tax in the next weeks."  
Lawyers say that the tax office will likely use evidence already uncovered by local prosecutors. "They will have all the facts to build on because it will have been gathered by the criminal investigations," Daniel Weyde at Cleary Gottlieb Steen & Hamilton in Frankfurt said.
Lawyers said that thus far the tax office has not actively attempted to reclaim the tax allegedly dodged by banks in cum-ex trades.
"The tax authorities didn't do it for ten years, maybe because they were scared of the risk involved but there are new criminal cases coming up in the future and if the tax man hasn't acted by then, it will be the criminal courts who act," Jehke said.
However, lawyers added that how the tax authority and local prosecutors will work together remains an open question. One potential issue they identified is how the tax office's attempt to reclaim tax will affect prosecutor's attempts to disgorge ill-gotten profits.
Robert Henrici at Covington & Burling in Frankfurt said: "If a tax is demanded what does this mean for the option of disgorgement? These conversations will occupy courts for many more years."
The banks could feature in future criminal trials    
Prosecutors are reportedly investigating more than 600 individuals over the matter, which means their former employers, including banks and law firms, could feature in upcoming criminal trials.
In Germany, companies can be designated as confiscation parties in the trial of an individual, allowing courts to impose fines and disgorge profits, although they cannot be held criminally liable. Lawyers predict that prosecutors will pursue these avenues to penalise the banks.
"If the individuals are already sentenced then you will have a trial to focus on disgorgement because [misconduct] is already decided – so it'll be all about whether disgorgement is appropriate and not about the underlying crime," Henrici said.
A lawyer, who spoke on the condition of anonymity due to their involvement in the cum-ex trials, said: "From the state prosecutors' perspective, nothing is lost [in their pursuit of banks]".
Prosecutors can pursue the banks independently       
German courts can also disgorge profits and impose fines against banks independent of criminal prosecution under the Administrative Offences Act.
A company can face fines under the Act if management staff with supervisory duties are found to have committed an offence or if the company did not take appropriate measures to prevent staff from engaging in misconduct.
Prosecutors can only push for fines up to €1 million for cum-ex transactions because the loophole that facilitated them was closed in 2011, before Germany ramped up corporate fines to a maximum of €10 million in 2013.
However, authorities can confiscate profits without proving management misconduct if a company has benefitted from illicit transactions. Lawyers say the financial penalties available are negligible compared to the potential disgorgement of profits made by the banks.
Germany is expected to approve new corporate criminal liability legislation in 2020, which will enable authorities to fine a company up to 10% of its global turnover as well as confiscate profits.
What's next in the cum-ex saga
Shields and Diable are scheduled to stand trial in another cum-ex case, alongside their former boss at HVB, Paul Mora, two German HVB employees and ex-Berger Steck & Kollegen partner, Hanno Berger, in Wiesbaden.
Prosecutors reportedly see Berger, who is currently living in Switzerland, as the mastermind of the cum-ex tax strategy. All the defendants have previously denied wrongdoing.
Lawyers say they predict prosecutors will be more aggressive in these cases and seek greater sentences given the decreased need for cooperation after Shields and Diable previously helped prosecutors in Bonn understand the facts of the cum-ex strategy in exchange for leniency.
In Frankfurt, six as-yet-unidentified former bankers at Maple Bank, the now-collapsed Canadian lender, will stand trial. Freshfields Bruckhaus Deringer's former head of tax, Ulf Johannemann, will also stand trial in the case for advising the bank on the legality of cum-ex trades. No defendants in this case have publicly commented on the matter.
German lender Deutsche Bank recently said it is set for a court tussle with MM Warburg in April over which lender the Hamburg Tax Office should hold liable for cum-ex trades they carried out between 2007 and 2011. The bank has confirmed that more than 70 current and former employees are under investigation in the probe, including five former board members.
Australia's largest investment bank Macquarie has also disclosed that German prosecutors are investigating approximately 60 of its staff over the matter.
In February, German authorities raided law firm Clifford Chance, which represented Société Générale and BNY Mellon in the trial of Shields and Diable, as well as Dutch bank ABN Amro's Frankfurt branch as part of cum-ex investigations. To date, no formal allegations have been made against the firms.
Meanwhile in the UK, the Financial Conduct Authority's enforcement director said in February the agency had worked closely with European authorities investigating the schemes and that "decisions about action are imminent."
This story originally appeared in our sister publication Global Investigations Review here.
---
Copyright © Law Business ResearchCompany Number: 03281866 VAT: GB 160 7529 10