New data measures aim to shed light on illicit transactions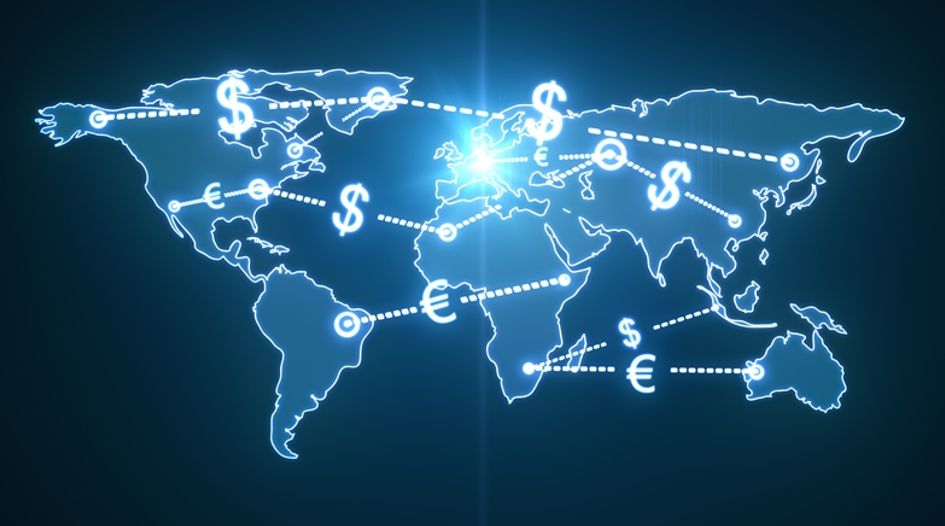 The US Federal Reserve and enforcement agency FinCEN will require banks to record more data on cross-border transactions to combat terrorist financing under newly-announced proposals, as the latter announces the first fine against a crypto service provider for violating Bank Secrecy Act protocols.
The two agencies jointly published a notice of proposed rulemaking on 23 October that would alter elements of the Bank Secrecy Act (BSA).
The Federal Reserve and US Financial Crimes Enforcement Network (FinCEN) are proposing to lower the threshold for reporting international transactions from US$3,000 to US$250.
According to the report, "malign actors" are increasingly using smaller-value cross-border wire transfers to facilitate or commit terrorist financing, drug trafficking, and other illicit activity.
FinCEN said it found that in approximately 2,000 suspicious activity reports (SARs) filed by money transmitters between 2016 and 2019 ­­– of which almost all began or ended outside the US – the amount was lower than usual.
It said the mean dollar value of transmittals mentioned in the SARs was around US$509, with the median value around US$255. Around 71% of the transfers, amounting to over US$179 million in total, were US$500 or less.
The report said numerous prosecutions of individuals including fund transfers to finance terrorist activity have featured amounts well below the original US$3,000 recordkeeping threshold.
The BSA's "recordkeeping rule", implemented in 1995, is intended to help law enforcement and regulators detect, investigate and prosecute financial crimes by maintaining a paper trail about persons sending and receiving funds through the funds transfer system.
FinCEN estimates that the new requirements would see the sector spend an extra 3.3 million hours per year to comply with the measures, with it costing an extra US$79.5 million annually.
Peter Hardy, a partner at Ballard Spahr in Philadelphia, said in a client note published on 26 October that two agencies appear to have their mind made up on the rule change already.
"Despite the effort at neutrality in particular requests for comment, the preceding sections of the notice strongly suggest that FinCEN and the Board are bent on significantly lowering the monetary thresholds for international transfers," he said.
The agencies also clarified that transactions made with virtual currency and digital assets that have legal tender status would also be subject to reporting requirements, coming under a new definition of "money".
"[We propose] to clarify the meaning of 'money' as used in these same rules to ensure that the rules apply to domestic and cross-border transactions involving convertible virtual currency, which is a medium of exchange that either has an equivalent value as currency, or acts as a substitute for currency, but lacks legal tender status," it said.
In 2019, FinCEN published interpretive guidance designed to "remind businesses and individuals" operating in cryptocurrency markets of how the BSA applies to their operations.
FinCEN announces inaugural "bitcoin mixer" fine
The notice came four days after FinCEN revealed its first-ever enforcement action against a bitcoin mixer.
The agency announced a US$60 million fine against the founder, administrator, and primary operator of Helix and Coin Ninja, two bitcoin mixers, on 19 October.
According to the press release, founder Larry Dean Harmon "wilfully" violated the BSA's registration, program, and reporting requirements by failing to register as a "money services business". It also said that Harmon failed to implement and maintain an effective anti-money laundering program and failed to report suspicious activities.
It also said that Harmon did not collect and verify customer names, addresses, and other identifiers on over 1.2 million transactions, and "actively deleted the minimal customer information that he did collect."
FinCEN confirmed that "exchangers and administrators" of convertible virtual currency are defined as money transmitters under the BSA in guidance published in 2013. It issued clarification in 2019 that confirmed financial institutions that are "mixers and tumblers" of convertible virtual currency must also meet the same requirements.
Bitcoin mixers are software or services that allow users to mix their coins with other users in order to enhance privacy. The mix provider can send cryptocurrencies through a series of transactions involving various different wallets, with the end goal of obscuring the origins of coins as well as the identity of who is in possession of them when the mixing process is complete. 
FinCEN added that Harmon operated Helix as a bitcoin mixer and advertised its services in the "darkest spaces of the internet" as a way for customers to anonymously pay for drugs and weapons.
Harmon was indicted by a federal grand jury in December on charges of conspiracy to conduct transactions involving the proceeds of illegal drug activity, and of managing an unlicensed money transmitting business in violation of the District of Columbia's Money Transmitters Act (MTA).
His prosecution, and subsequent unsuccessful attempts to dismiss the MTA charges, triggered a ruling from the US District Court for the District of Columbia in July, finding that bitcoin qualified as money under the MTA.
He has pleaded not guilty on all counts.
---
Copyright © Law Business ResearchCompany Number: 03281866 VAT: GB 160 7529 10