South Africa banking reforms need refinement, FSB says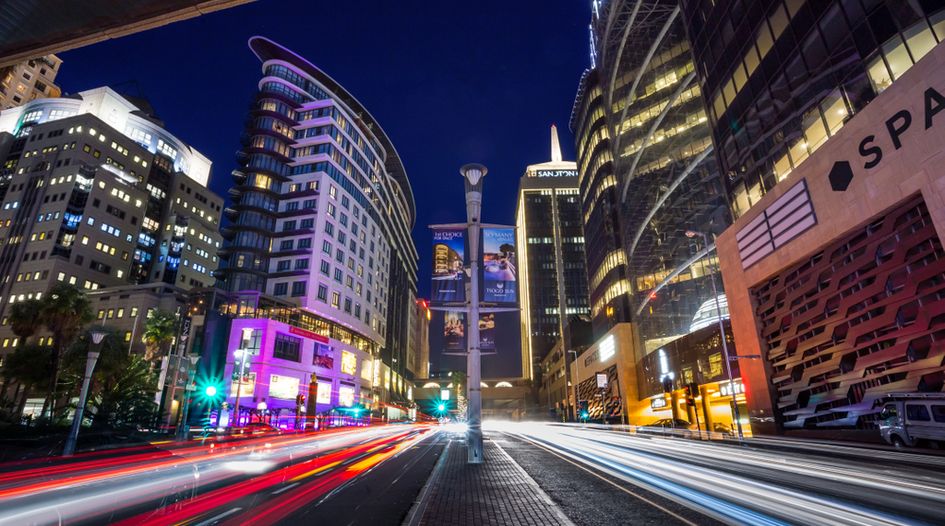 South Africa's reforms of bank resolution and deposit insurance show the country is making headway, but it must add further details to ensure successful implementation, the Financial Stability Board has said.
The FSB released its peer review of South African reforms, including the Financial Sector Laws Amendment Bill (FSLAB) which is currently being considered by South Africa's cabinet, on 16 March.
The FSLAB's proposed framework for dealing with failing banks will position the South African Reserve Bank (SARB) as the sole resolution authority for all banks, as well as for any non-bank financial institutions designated as systemically important.
The FSB has recommended South Africa lay out a clear implementation roadmap for the legislation to "maintain momentum" on the creation of an internal Resolution Policy Panel (RPP) intended to deal with policy and planning issues and assist the SARB governor in their resolution responsibilities.
Commercial bank failure in South Africa is currently governed by a 'curatorship' model, with a curator chosen by the Ministry of Finance to manage the bank and its assets. The curator will typically seek temporary relief from creditors and decide on issues normally subject to a special shareholder resolution.
The FSB noted that recent failures, including that of Johannesburg-based VBS Mutual, had shown that model's shortcomings, including a reliance on creditor cooperation and taxpayer-guaranteed transfers of retail deposits. While that might be feasible for relatively small banks, the FSB said the framework had not yet been tested by the failure of a systemically important institution.
Wildu du Plessis, partner at Baker McKenzie in Johannesburg, says the RPP would represent a more holistic method of dealing with the potential failure of now-systemically important banks.
"The RPP would operate alongside, and share information with other regulators, and offer a far more coordinated and diverse effort. Under the current antiquated curatorship model, curators can only look at one specific bank and its internal operations, which is limiting," he says.
"As larger banks typically have a more varied pool of investors, a mechanism where they can form committees and each provide feedback on the process is imperative," Du Plessis adds.
South Africa's banking sector is intensely concentrated, with the six largest banks controlling around 92% of assets in the sector. These banks are now thought to be systemically important across Africa following years of increased activity outside of their own jurisdiction.   
Deposit insurance
As the only FSB jurisdiction without one, South Africa has also committed to creating an explicit deposit insurance framework. The FSLAB includes provisions for the establishment of a 'Corporation of Deposit Insurance', responsible for the deposit insurance functions.
The FSB warned that in order to successfully implement a framework for deposit insurance, the new deposit insurance system would need to develop significant functional expertise. It said there would also need to be a broad public awareness campaign about the scheme, and that design features would need to be reviewed after the system is established.
Du Plessis says that as South African banks continue to extend their reach in the region, the measures would increase investor confidence in bigger financial institutions. "To this day, a normal depositor has never lost a cent in a South African bank," he commented.
The FSB also  recommended that the SARB enhance the funding structure of the deposit insurance fund by building its equity tranche, determining a long-term target fund size and outlining a reasonable time frame to achieve it.
When asked whether the current economic uncertainty due to the Covid-19 pandemic would threaten any banks prior to the reforms, Du Plessis told GBRR that he was not worried about bank collapse during the outbreak, as the largest banking outfits in South Africa are "already well-capitalised and well-regulated."
South Africa first moved to alter its bank resolution framework in 2015, after a IMF-World Bank Financial Sector Assessment Program (FSAP) the year before concluded the crisis management and resolution framework required advancements. 
FSB jurisdictions have committed to an FSAP assessment every five years; peer reviews taking place typically two to three years following an FSAP will complement that cycle. As part of this commitment, South Africa volunteered to undergo a peer review in 2019.
---
Copyright © Law Business ResearchCompany Number: 03281866 VAT: GB 160 7529 10