Scaled-down Libra seeks FINMA approval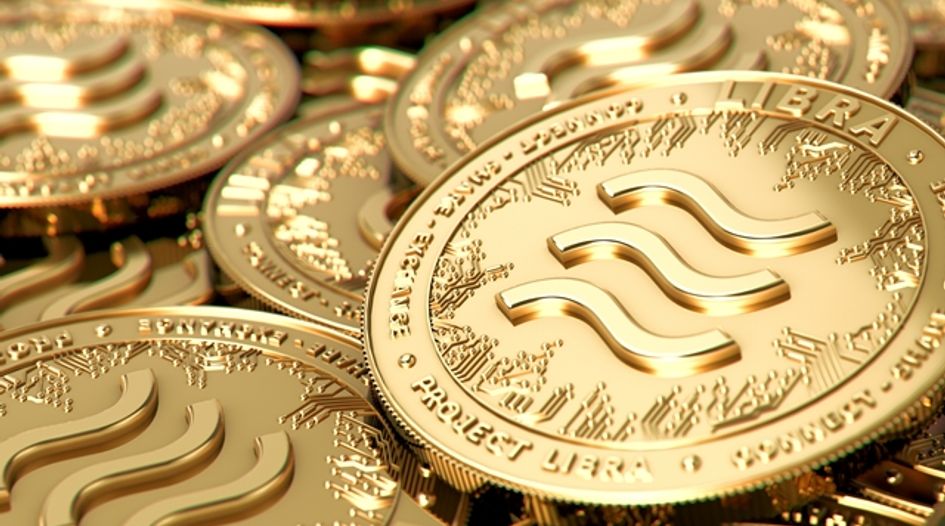 Facebook's cryptocurrency project Libra has filed for regulatory approval in Switzerland – dropping plans for a Bitcoin-like permissionless system and adding a single-currency coin.
The Libra Association, a Switzerland-based membership association set up by Facebook to launch the Libra project, launched a white paper on 16 April outlining its new ambitions.
Switzerland's Financial Markets Supervisory Authority (FINMA) confirmed the same day that the Libra Association had applied for a payment system licence.
Skadden Arps Slate Meagher & Flom is Libra's international counsel, although it remains unclear which Swiss counsel the association has retained.
Launched in June last year, Libra initially offered a stablecoin backed by a basket of five currencies – made up of 50% US dollars, 18% Euros, 14% Japanese yen, 11% pound sterling and 7% Singapore dollar.
FINMA issued initial guidance in September on how it would treat stablecoins in response to the Libra Association's request for a preliminary assessment. It said Libra would need to gain a payments system licence and comply with international standards for financial market infrastructures.
But it also said Libra would need to be immune against "elevated" money laundering risks, and said that as it went beyond a pure payment system it would also need to satisfy additional capital allocation, risk concentration and liquidity requirements.
The following month payment systems providers Mastercard, Visa and Paypal stepped down from the Libra Association over concerns its proposal would be unable to satisfy regulators.
While there had been speculation Libra would drop the multi-currency basket entirely, its new proposal instead offers single-currency coins in addition to its main multi-currency offering. It will initially begin offering coins backed by the five currencies in its basket, allowing users in the relevant territories to access stablecoins in their own currency.
It said the multicurrency offering, which it refers to as ≋LBR, will not be a separate digital asset from the single currency stablecoins. "≋LBR will simply be a digital composite of some of the single-currency stablecoins available on the Libra network," it said. The multi-currency will be defined in terms of fixed nominal weights such as IMF special drawing rights, and the white paper acknowledged that use of ≋LBR may also be subject to foreign exchange controls.
Libra is also dropping its plan to transition to a permissionless system. It said regulators including FINMA had raised "thoughtful questions" about the Libra network's perimeter of control and raised concerns that unknown participants could take control of the system.
Libra acknowledged it would be "challenging" for it to guarantee its compliance provisions would be maintained if it adopted a permissionless system without due diligence on validators. In an attempt at compromise, although the network will still permit direct access by unverified blockchain addresses – so-called unhosted wallets – it will require them to be subject to controls including transaction and address balance limits before using its platform.
FINMA said Libra's application was "not complete in all respects", but added this was usual for new projects, acknowledging that it "differs considerably" from the organisation's original proposal.
Some in the crypto world have already criticised the new project, with advocacy group Decrypt saying Libra had gone from being a "permissionless, global currency" to "simply a wallet for stablecoins".
Counsel to the Libra Association
Skadden Arps Slate Meagher & Flom
---
Copyright © Law Business ResearchCompany Number: 03281866 VAT: GB 160 7529 10