GCs move at Credit Suisse and HSBC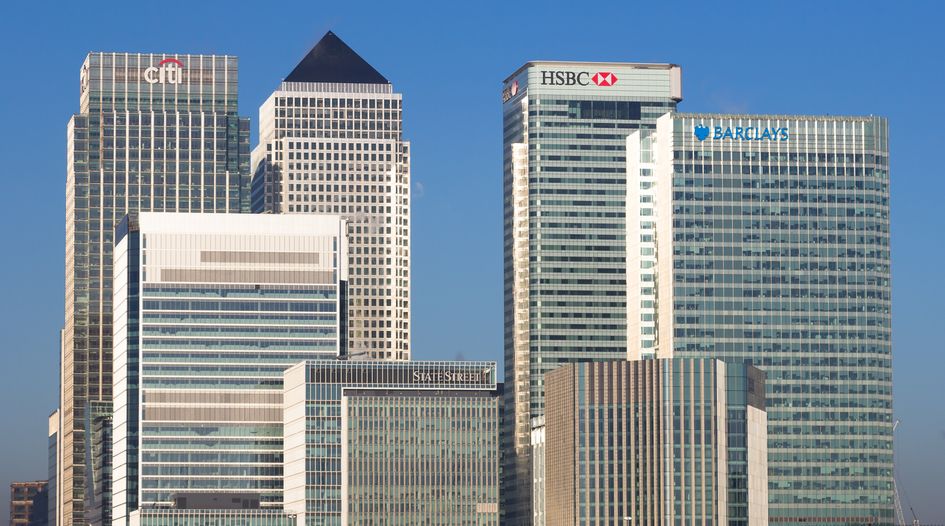 Credit Suisse has named a new general counsel for investment banking after 24-year veteran Natalia Nicolaidis' departed to set up her own consulting firm; while HSBC has hired Barclays' former general counsel Bob Hoyt.
Credit Suisse announced Crystal Lalime to succeed Nicolaidis on 30 October.
Lalime has spent her entire career at Credit Suisse, which she joined in 2005 as vice president and counsel after graduating from Quinnipiac University school of law in Connecticut.
Her time at the bank included a number of years leading its Asia Pacific global markets legal group in Hong Kong, before returning to New York in 2019 as general counsel in its worldwide global markets group.
Her new role as global counsel for investment banking will also see her continue as global counsel for the bank's US intermediate holding company, Credit Suisse Holdings.
Nicolaidis announced her departure from Credit Suisse in September after five years as general counsel for investment banking. She established and led the investment banking department's global risks and controls function, and earlier co-headed the legal division in the bank's Europe, Middle East and Africa investment banking division.
She joined Credit Suisse in 1996 after studying at Yale, the College of Europe, and Georgetown, where she is now an adjunct professor of law and chairs the law centre's European law advisory board. She speaks English, French, Spanish and Greek.
Last month Nicolaidis established London-based consulting firm Dynamic Counsel, which advises on corporate governance, with a focus on environmental and social governance (ESG).
HSBC hires from Barclays
On 28 October HSBC announced it would be hiring former Barclays general counsel Bob Hoyt as its chief legal officer.
Hoyt will join the bank on 18 January, filling a role vacated in August when incumbent Stuart Levey departed to become chief executive officer of the Libra Association, Facebook's stablecoin project.
The role has been filled on an interim basis by Richard Gray, who will be leaving the bank next year following the handover period.
Hoyt stepped down from the GC role at Barclays in July and has been a vice-chairman at the bank since then. During his seven-year tenure at the bank he oversaw Barclays' 2016 split into Barclays UK and Barclays International as part of ring-fencing reforms.
On the contentious side, his tenure also included a multibillion-dollar settlement with the US Department of Justice and US and UK regulators over rigging of the foreign exchange market, along with five other global banks.
Before joining Barclays in 2013 Hoyt was general counsel and chief regulatory affairs officer at US bank PNC. Earlier in his career he worked in government service, as counsel and senior policy advisor to US treasury secretary Hank Paulson during the global financial crisis, and before that as a special assistant to US president George W. Bush.
At HSBC he will sit on the group executive committee, reporting to CEO Noel Quinn.
Barclays has appointed from within to succeed Hoyt, naming group company secretary Stephen Shapiro in August as group general counsel.
Since joining Libra in August, Levey has been joined by two other HSBC alumni. On 1 November former HSBC head of business finance Ian Jenkins joined the stablecoin group as chief financial and risk officer, after former HSBC CEO James Emmett joined Libra's operating company subsidiary as managing director on 1 October.
---
Copyright © Law Business ResearchCompany Number: 03281866 VAT: GB 160 7529 10