HSBC's Levey named Libra CEO, as Deutsche reshuffles ranks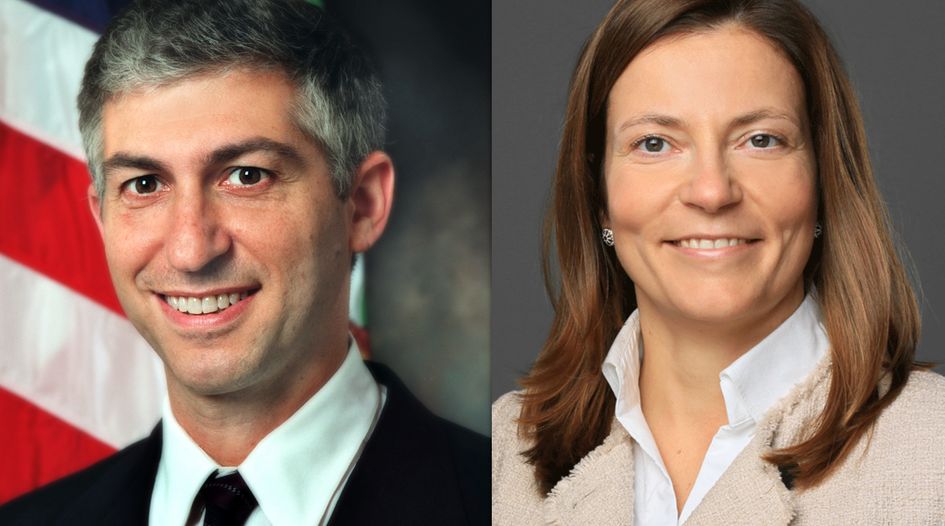 The Facebook-backed Libra Association has appointed HSBC chief legal officer Stuart Levey as its first CEO, as it looks to gain global regulatory approval.
Libra announced the move on 6 May, with Levey's start date yet to be confirmed.
Levey is a veteran not only of HSBC but also the US Treasury Department, where he was the undersecretary for terrorism and financial intelligence under both Presidents George W Bush and Barack Obama.
Levey was one of few Senate-confirmed Bush appointees to be held over when Obama assumed the presidency in 2008.
He joined HSBC as chief legal officer in 2012 to oversee the tightening of internal controls, amid an investigation that eventually saw the bank pay out a US$1.9 billion fine for failing to maintain a money laundering programme and to carry out basic due diligence on its accounts. 
Libra board member Katie Hau said Levey's "rare combination" of government and private sector leadership made him the ideal candidate.
"This unique experience allows him to bring a wealth of knowledge in banking, finance, regulatory policy and national security to the Association and strike the right balance between innovation and regulation," Hau said.
Levey said he was honoured to join Libra as it looks to "harness the power of technology" to transform the global payments landscape. "I look forward to working closely with governments, regulators, and all of our stakeholders to realise this vision," he added.
Originally launched in 2019, Libra announced a scaled-down version of the stablecoin in April, dropping plans for a Bitcoin-like permissionless system and adding a single-currency coin.
Global regulators and lawmakers initially scrutinised Facebook over the project, over concerns that it could threaten local currencies and destabilise monetary policy.
HSBC has named Richard Gray, global general counsel with its business and regional legal teams, as its interim chief legal officer until a permanent replacement is found.
In an email to staff the bank's CEO Noel Quinn said Levey had been an "exemplary" chief legal officer after joining "at one of the most challenging moments in the Group's history".
"He was a driving force behind the bank's transformation in how we fight financial crime and helped us to rebuild our reputation, as well as the trust of our regulators and other government stakeholders."
Deutsche Bank appoints new GC
Deutsche Bank has installed Karen Kuder as general counsel and head of the bank's global legal department after announcing her predecessor Florian Drinhausen would be leaving "by mutual agreement" at the end of May.
The move was announced on 5 May and took effect immediately.
Kuder will report to Stefan Simon, the designated board member responsible for the legal department and relations with both governments and regulatory authorities.
"Karen knows the bank very well from many years of experience. She has proven herself in the past years in various challenges and therefore brings the full range of expertise necessary for managing the legal department of a global bank. I look forward to our cooperation," said Simon.
After joining Deutsche in 1992, Kuder trained as a bank clerk for two years before departing to study law at the Augsburg and Dresden universities. She returned to the bank in 2000.
In 2018, she became chief governance officer with global responsibility for the bank's governance framework. Prior to this, she was Deutsche's global head of regulatory advice for two years.
"In Karen, we have found an outstanding general counsel within our own ranks," said Karl von Rohr, the bank's president. "Her appointment demonstrates that our bank has an excellent internal pool of candidates. We wish her all the best in her new role."
It is unclear what led to Drinhausen's departure, although German news magazine Spiegel has reported differences in approach with Simon, and that he clashed with investigative authorities.
Deutsche's chairman Christian Sewing said Drinhausen was a "valued colleague" and said he had made a significant contribution to bringing some complex legal disputes to a close. "We are sorry that he is leaving Deutsche Bank and wish his all the best for the future."
Copyright © Law Business ResearchCompany Number: 03281866 VAT: GB 160 7529 10