Lack of uniformity hinders sustainability initiatives, IOSCO says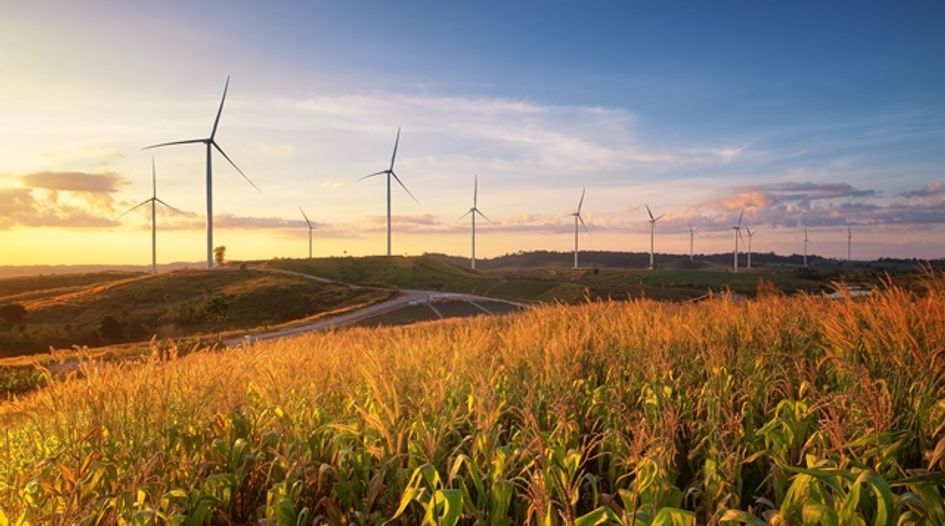 Efforts to create environmentally sustainable investment products are being hampered by greenwashing and a multiplicity of informal reporting frameworks, securities regulatory association IOSCO has said in a new report.
In the 14 April report, the Madrid-based International Organisation of Securities Commissions said the wide variety of formal and informal frameworks "may prevent stakeholders from fully understanding the risks and opportunities that sustainable business activities entail".
Announcing the report, IOSCO's board also named Erik Thedéen, director-general of Swedish regulator Finansinspektionen, to head a task force on sustainable finance established in February.
Thedéen said the task force will attempt to improve the quality of issuers and asset managers' climate-related disclosures. It will also prepare case studies and analyses of transparency and investor protection in sustainable finance, and work with other international organisations and regulators to coordinate their regulatory approaches.
The report is prepared by IOSCO's Sustainable Finance Network (SFN), which Thedéen set up in October 2018 to track and coordinate securities regulators' sustainability initiatives.
IOSCO noted that it did not have an explicit remit to promote sustainability, but climate change had become increasingly relevant to regulators as a source of risk – both from the physical effects of rising temperatures and the economic impact of the transition towards a low-carbon economy.
It said financial institutions had created between US$30 trillion and US$80 trillion of investment instruments "designed to be, or labelled as" sustainable – and spawned a cottage industry of informal voluntary frameworks for sustainability reporting, in lieu of formal regulation.
But it raised concerns over "greenwashing" – where products are marketed with an "over-emphasis" on their environmental benefits where such considerations had in fact had a limited impact on their development.
It said the multitude of voluntary frameworks might exacerbate this problem, as issuers might "cherry pick" which to use. It also said there was still no effective assurance process to make sure investors were not misled about a company's sustainable practices.
It also said the multitude of voluntary frameworks lacked effective means to monitor financial institutions' implementation of them. While some jurisdictions, such as the European Union, now require large companies to disclose some information about the sustainability of their investments, in most there is no such mechanism.
In a 2019 survey conducted by the SFN, regulators said they lacked clarity over "what constitutes a sustainable investment" and a common approach to sustainability-related disclosures.
Nearly half of the regulators in the survey had adopted third-party frameworks for reporting on the sustainability of investment products, and many had issued guidelines referring to them. A number of regulators pointed to the "pre-mature" market views on sustainable finance as a reason for not having yet adopted frameworks for reporting.
But only 13% of regulators in the survey favoured an international disclosure framework for sustainability risks.
A separate survey of financial institutions also showed support for third-party frameworks, with most saying there needed to be a convergence of standards. They also voiced support for regulators to promote transparency and cross-border cooperation.
But there was a split between those favouring more regulation compared to those preferring soft law instruments – with most indicating it was more important that regulators act to promote transparency compared to preventing greenwashing.
IOSCO said it will direct its new task force to develop categories of disclosure for sustainable investments, and conduct case studies of transparency and investor protection.
---
Copyright © Law Business ResearchCompany Number: 03281866 VAT: GB 160 7529 10