Integrate climate risk into prudential supervision, regulators' group urges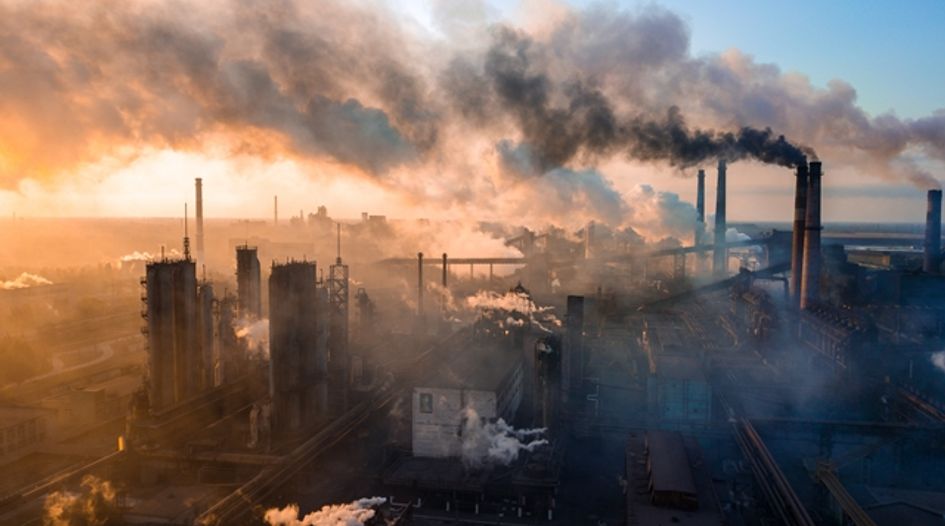 A network of 66 financial regulators and central banks has issued a "first of its kind" guide for supervisors on integrating climate risks into their prudential supervision frameworks.
The Network for Greening the Financial System (NGFS), an association of regulators established in 2017 and operating out of the Bank of France's offices in Paris, published the "Guide to Supervisors" on 27 May.
NGFS issued a set of five recommendations to supervisors in the guide, based on input from the association's members. While the recommendations are non-binding, NGFS said they are intended to coordinate a common regulatory response to climate risk.
Among these, the guide says supervisors need to identify how climate risks could transmit to the financial sectors in their jurisdictions – both in terms of risks associated with physical effects of climate change and those associated with the transition to greener assets. It adds that climate-related mitigation policies, such as carbon pricing, might lead to stranded assets and losses for banks associated with them.
The guide recommends that supervisors develop new climate risk strategies and establish internal organisations to coordinate their climate risk approaches – giving networks created by the Monetary Authority of Singapore (MAS), Dubai Financial Services Authority (DFSA) and the central banks of Malaysia, Italy and Spain as examples.
But the guide also says boards of directors at supervisory authorities will need to embrace the climate agenda and incorporate climate risk into their mandates.
It advises supervisors to identify vulnerable exposures in the banks they oversee, and identify potential data gaps. It says they should also develop scenario analysis, stress testing, and key micro risk indicators to monitor climate risks.
The guide highlights projects undertaken by the European Central Bank, France's ACPR, and the Dutch central bank DNB to quantify their banks' exposure to climate risks, and gives a range of examples of the kinds of qualitative information regulators could ask banks about their exposures.
It also tells regulators to clarify what is expected of banks in the areas of governance, strategy, risk management, scenario analysis and stress testing, and disclosure.
The guide finally also suggests supervisors take qualitative and quantitative measures to address climate risks, and outlines a "toolbox" of potential mitigating measures supervisors could take – including strengthening risk management and internal control systems, and board-level engagement with financial institutions.
Additionally, it hints at additional capital and solvency requirements specifically linked to climate risks, once methodologies for climate risk quantification had been developed.
NGFS said the guide was "the first of its kind" to help supervisors integrate climate risks into their day-to-day work.
In a statement accompanying the release, NGFS pointed to the work it said regulators were already doing to allocate resources and clarify expectations for how banks should handle climate-related risks.
"Even under the current challenging circumstances of the pandemic crisis, we should not lose sight of the fact that climate change and environmental issues remain as urgent as vital as ever," said NGFS chair Frank Elderson, an executive board member of DNB. "Action is urgently needed, also from a financial risk perspective."
The same day, NGFS also published a survey of 49 banks' existing practices for tracking the risk differentials of their green, non-green and brown assets, finding "positive trends" among banks towards better accounting of their climate-related risks.
But the survey said it would be impossible to create a complete assessment without harmonised taxonomies for what counted as a green or brown asset, and noted a "diversity of methods, results and motivations" for undertaking climate risk assessments.
It said that the "underlying justification" for limiting exposures to brown assets was "not based on an attested financial risk differential between green and brown assets but rather on a more diffuse perception of risks," including reputational, business model and legal risks.
Swedish regulator Finansinspektionen (FI)'s chief economist Henrik Braconier said the report showed that financial institutions had taken "important steps" on climate risks, "but that the prerequisites for tracking the risk profile of green or brown assets are not yet in place. To be able to quantify climate-related risks there is a need of developing common taxonomies and forward-looking approaches."
---
Copyright © Law Business ResearchCompany Number: 03281866 VAT: GB 160 7529 10