Internal models leave €275 billion unaccounted for, ECB review finds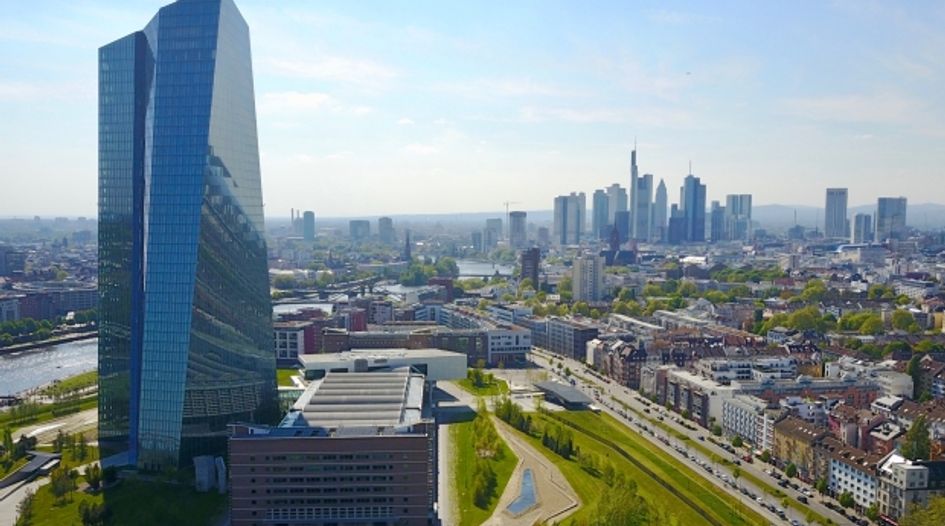 Banks underestimated their risk-weighted assets by a collective €275 billion, according to a new ECB review of banks' internal models.
The European Central Bank published its targeted review of internal models (TRIM), which it began in 2016, on 19 April.
Along with the EU's national competent authorities, the ECB carried out 200 on-site investigations for 65 "significant" banks that use internal models rather than standardised formulas, making TRIM the most extensive review that the ECB's banking supervisors have conducted with their national-level counterparts so far.
Under the EU's Capital Requirements Regulation, national regulators can grant institutions permission to use internal models to calculate risk-weighted assets for credit, market and counterparty credit risks, either in combination with or instead of the standardised approach.
The review's stated aim was to ensure that significant institutions' internal models comply with Basel III standards, and that each provides a comparable outcome where the level of risk is equal.
TRIM also aimed to streamline supervision of internal models within the EU's Single Supervisory Mechanism (SSM), in step with initiatives authored by the Basel Committee on Banking Supervision and the European Banking Authority, which also seek to address the differences created by internal models.
The review found risk-weighted assets were 12% higher than the value indicated by banks' internal models. "Because TRIM discovered that the banks held more risks than they previously estimated, the Common Equity Tier 1 ratio of banks using internal models declined on average by about 70 basis points as a result of TRIM over 2018-2021," the ECB said.
TRIM issued 5800 "findings", or deficiencies, 30% of which it rated as "high severity", along with guidelines for corrective action attached to deadlines.
The review notes that "in some cases these findings were driven by historic deviations in how requirements have been understood at national level, or by a prior lack of clarity or guidance on the implementation of certain requirements".
The ECB said it began the TRIM project following concerns from banking supervisors about the complexity of internal models and the unclear results they could produce.
The review concludes that banks could make continued use of internal models for RWA calculations, but recommends that they "further strengthen their internal validation function".
It also says that it was necessary to limit the use of some internal models for the calculation of own funds requirements, to ensure a level appropriate to cover the underlying risk. "This was notably the case for a number of loss given default (LGD) and credit conversion factor (CCF) models related to low-default portfolios (LDPs), for which supervisory backstops were imposed", the review says.
As well as its specific findings, the TRIM project also  developed a common assessment methodology and on-site approach that it says should "harmonise" European banking supervision and foster collaboration in the region.
"The wealth of results delivered through TRIM, and the intense, detailed supervisory follow-up initiated with the institutions involved have played, and will continue to play a key role in promoting a level playing field and high quality standards for internal models," the report says.
The report instructs institutions to "work intensely" to rectify their modelling deficiencies, with the nature of  supervisory follow-up depending on the nature of the deficiency to be addressed. "Institutions can be asked to improve their documentation, conduct additional analyses or to better justify their approaches, where required," it says
Andrea Enria, chair of the ECB's supervisory board, said the large-scale review would contribute to a level playing field. "It confirms that consistently implementing internal models is possible even within a supervisory area as large as the banking union."
As a follow-up to the TRIM investigations, 253 supervisory decisions have been issued, with almost three-quarters – 74% – containing at least one limitation on internal models.
---
Copyright © Law Business ResearchCompany Number: 03281866 VAT: GB 160 7529 10