"We may find we need to freshen up our rule set": US regulators reflect on Archegos collapse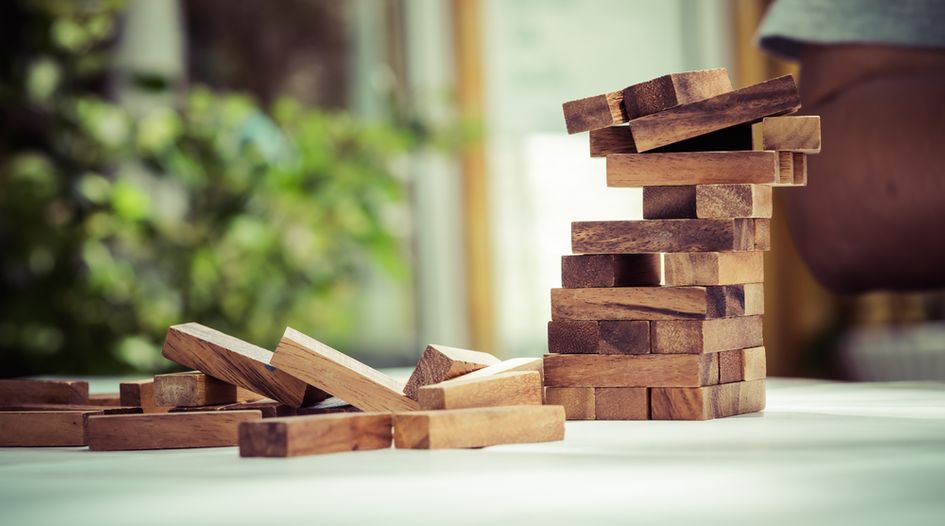 The US Securities and Exchange Commission's new chair Gary Gensler has said his agency is considering altering its disclosure requirements to protect the wider banking system after the implosion of Archegos Capital.  
Gensler's remarks came on 6 May during his first testimony in Congress after being sworn in as Securities and Exchange Commission (SEC) chairman, and centred on the financial instruments that Archegos Capital Management used in the lead-up to its collapse in March.
Archegos, a so-called "family office" that managed the personal assets of former hedge fund manager Bill Hwang, caused shockwaves to financial markets when it collapsed in March, leaving some of the world's biggest investment banks with billion-dollar losses.
Its investment strategy tilted heavily towards total return swaps, a financial instrument that allows investors to take positions in stocks or other assets while committing minimal funds upfront, in exchange for a fee. Swap holders stand to gain or lose based on the price of the underlying assets.
As the stock prices of several companies in Archegos' portfolio began to fall, it announced on 26 March it could not meet its margin call, normally triggered when the total asset value in a firm's prime brokerage account reaches an inadequate level. The Financial Industry Regulatory Authority (FINRA) requires that investors keep at least 25% of the total value of their securities as margin.
When Archegos failed to stump up additional cash or collateral, banks quickly sold off their shares and other assets to minimise their exposure to losses.
Credit Suisse amassed more than US$20 billion of exposure to investments related to Archegos at one stage and has lost an estimated US$5.5 billion. Other banks that acted as prime brokers to the hedge fund included Morgan Stanley, Nomura and UBS, whose losses all currently stand at around US$5 billion combined.
An end to family office exemptions?
The SEC adopted a rule in 2011 that defined "family offices" and excluded them from the requirement to register with the SEC – meaning they were exempt from margin lending restrictions as well as reporting requirements – if certain requirements were met. It justified the exemption on the premise that wealthy families managing their own money do not present a significant risk to retail investors.
US firm Wachtell Lipton Rosen & Katz petitioned the SEC that same year to widen its disclosure requirements to include such swaps, saying that "adapting the definition of beneficial ownership to fully address the reality of the way securities are currently traded is both workable and integral to the future proper functioning of the United States securities markets, and urge the Commission to undertake these reforms promptly".
In his testimony before the House of Representatives' financial services committee, Gensler acknowledged that events at individual firms can have wider impacts on the banking system, and noted that under the Dodd-Frank Wall Street reforms, Congress gave the SEC rulemaking authority to extend beneficial ownership reporting requirements to total return swaps and other security-based swaps.
"Among other things, I've asked staff to consider recommendations for the Commission about whether to include total return swaps and other security-based swaps under new disclosure requirements, and if so how," he told the committee.
Bruce Bennett, a partner at Covington & Burling, said the key question is whether those transactions constitute a swap party's beneficial ownership of the security that underlies the swap. "To date, the SEC's view has been that the answer to that question is no, but it is possible that the SEC will seek to change that view," he said.
"Alternatively, it could develop a position that mandates reporting of total return swap positions to the SEC, or disclosure publicly, without necessarily taking on the beneficial ownership question, so that market participants such as the prime brokerage arms of investment banks have better visibility as to the extent of a given client's exposure."
The Commodity Futures Trading Commission (CFTC), which oversees the broader swaps market, has also indicated a policy reconsideration following the incident after having loosened its oversight of family offices in 2019 as part of a partial repeal of Dodd-Frank reforms under former US president Donald Trump.
Commissioner Dan Berkovitz labelled the Archegos incident a "vivid demonstration of the havoc that errant large investment vehicles called "family offices" can wreak on our financial markets" and called for regulatory changes, saying that family offices should come within his agency's reach.
"Unfortunately, in the last two years the CFTC has loosened its oversight of family offices," he said. "To protect the integrity of the commodity markets, the Commission must be aware of and able to monitor the activities of large family offices. In order to do this the Commission should have basic information about family offices that are operating commodity pools".
Berkovitz said the qualifications of those operating family offices "should be no less than for persons operating other exempt and non-exempt pools".
In the Federal Reserve's biannual stability report released on 6 May, governor Lael Brainard said the Archegos event "illustrates the limited visibility into hedge fund exposures and serves as a reminder that available measures of hedge fund leverage may not be capturing important risks".
She added the potential for material distress at hedge funds to affect broader financial conditions "underscores the importance of more granular, higher-frequency disclosures".
According to a report in the Wall Street Journal, banks themselves have already begun taking measures in the fallout of the Archegos collapse. Credit Suisse said it would reduce its prime brokerage operations and UBS said it is monitoring its own relationships, while Morgan Stanley is reportedly reviewing its methodology for stress testing.
Switzerland's banking regulator FINMA announced in April that it had opened enforcement proceedings against Credit Suisse in connection with its losses stemming from the Archegos debacle.
It said it would investigate "possible shortcomings in risk management" and appoint a third-party agent to look into the matter. "In addition, FINMA will continue to exchange information with the competent authorities in the UK and the USA," it said.
In his testimony, Gensler also addressed the GameStop trading frenzy that began in January. The company's share price grew by 1,500% at one point, driven by amateur investors attempting to drive up stocks that hedge funds had shorted.
"Many of our regulations were largely written before these recent technologies and communication practices became prevalent," Gensler said. "I think we need to evaluate our rules, and we may find that we need to freshen up our rule set."
---
Copyright © Law Business ResearchCompany Number: 03281866 VAT: GB 160 7529 10