Tulips and tokens: regulators' growing attention to prudential regulation of crypto-assets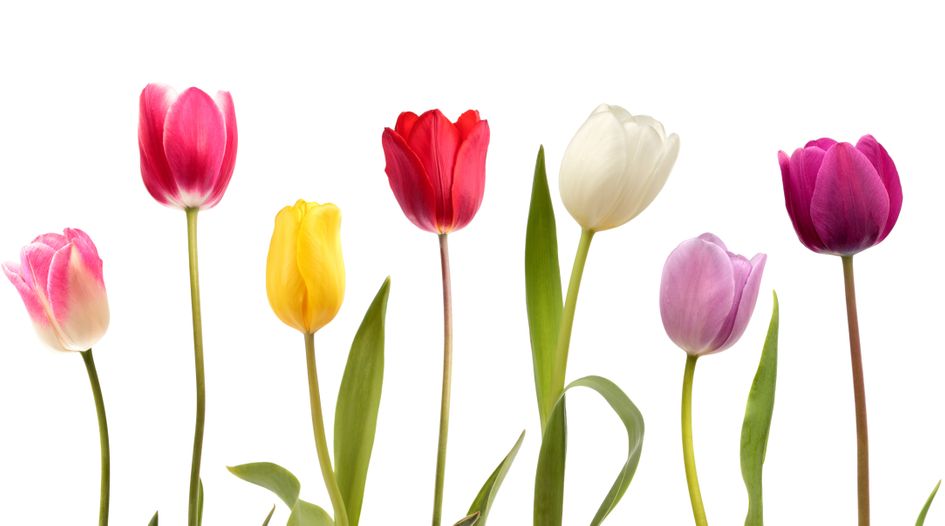 As more regulators begin turning their attention to the prudential regulation of crypto-assets, is the approach proposed by the Basel Committee last month likely to deter banks from entering this space?
In 2017, when Bitcoin peaked at nearly US$20,000, JP Morgan Chase Bank CEO Jamie Dimon compared crypto to the Dutch 'tulipmania' of the 1630s: a speculative bubble in tulip futures that saw bulbs priced higher than real estate. Dimon's comment echoed a similar complaint by former Netherlands Bank president Arnout Wellink at the dawn of the crypto era: "At least then you got a tulip, now you get nothing."
Tulipmania is popularly supposed to have caused a financial crisis in the Netherlands after the bulbs' prices proved unsustainable. By contrast today's regulators have so far been sanguine about crypto-assets' potential impact on financial stability in the world at large. In June 2019 the International Monetary Fund (IMF) and World Bank's first global fintech survey found that regulators in most jurisdictions "agree that crypto-assets present risks to investors but are not yet a threat to financial stability".
Although one function of crypto-assets is to bypass banks altogether, traditional financial institutions are increasingly engaging with them, particularly through crypto-linked derivatives. And this could just be the start. Some regulators envision a future in which large institutional investors, such as asset managers and pension funds, make much wider use of crypto-assets.
While crypto-assets' potential to bypass anti money laundering and counter-financing of terrorism (AML/CTF) regulation have provoked attention, the prudential regulation of crypto-assets is in its infancy. The Basel III exposure classes are now almost a decade old, and date from a time when the use of blockchain technology for cryptocurrency was barely a year old.
In 2018 Goldman Sachs announced that Bitcoin was "not a fraud", and said it planned to begin buying and selling crypto-assets. While not a fraud, it also declined to classify crypto-assets as a currency – instead classing them as a commodity. So far Goldman has been slow to follow up its interest with actions, although last year its CEO told French news outlet Les Echos that tokenisation "is the direction in which payment systems will go" and that all major financial institutions would eventually come to the blockchain table.
At the same time a cottage industry of smaller banks – including US-based Quontic, Silvergate, Signature and Metropolitan Commercial, and Swiss bank SEBA – has begun to specialise in crypto-related activity.
In December 2019 the IMF warned these growing exposures "could trigger contagion risks to financial institutions if the size of the exposures continues to grow in the future or the risk is not managed properly". It warned that "significant data gaps in information on the extent of leverage in crypto-asset markets", and on financial institutions' exposures, also raised concerns.
If it walks like a duck…
The last year has seen regulators respond. The Basel Committee on Banking Supervision (BCBS) launching a consultation last month – due to close on 13 March – asking for stakeholders' views on how crypto-assets should be treated for prudential purposes.
The paper announced a "same risk, same activity, same treatment" principle that would regulate both crypto and traditional assets according to the risks they pose, accounting for additional risks resulting from crypto-assets' unique features. It also announced a preference for avoiding complex internally-modelled approaches when calculating regulatory requirements.
The BCBS paper includes an "illustrative example" for the prudential treatment of high-risk crypto-assets without intrinsic value that would subject them to a full deduction from Common Equity Tier 1 (CET1) capital – effectively obliging to banks to hold 100 cents of capital for each dollar of exposure to crypto-assets. Banks would also need to disclose their crypto-asset exposures, and inform their supervisory authorities of actual and planned exposures.
Practitioners say the BCBS approach in its December consultation is in line with expectations. Etelka Bogardi, a Norton Rose Fulbright partner based in Hong Kong, says the Basel Committee's approach is "reflective of the views and general direction of travel expressed by regulators and standard setters overall".
"The good news is that at least there will be some clarity," she says.
"Increasing capital to match crypto exposures will be a costly exercise for banks," Pinsent Masons partner Lauren McCarthy said in a post on the firm's blog Out-Law.
But crypto-enthusiasts have labelled the Basel Committee as cryptosceptic since March, when it published a warning statement that the growth in crypto-related financial products "has the potential to raise financial stability concerns" and declined to describe them as currencies.
Those suspicions came to the fore in the response to the BCBS consultation. Matt Schaffnit at Swiss boutique firm DALAW, which specialises in digital asset law, warned in a 16 December post that the Basel approach would "effectively close off the banking system from crypto-assets" and confront banks with "excessive" capital costs for their digital asset exposures.
"This will prevent banks for providing services vital for the development of digital asset markets, including market making and firm underwriting of crypto-assets," he wrote.
Blockchain specialist bank SEBA has called out the Basel Committee's approach as unnecessarily conservative, saying it risks "stifling financial innovation".
In a 16 January post co-authored by SEBA's head of research Yves Longchamp and METI Advisory's Matti Rattaggi, the bank said it was "premature" to anticipate the pace of transformation in the still-immature crypto asset class.
Although the BCBS document is strictly a consultation, the bank called it "heavily biased" towards regulating crypto-assets through Pillar 1 capital charges, which it says would prevent banks from assisting in the crypto-asset market's development, and promote "parallel, unregulated activities".
SEBA is now urging Basel to approach their regulation not through Pillar 1 at all, but instead through a more flexible Pillar 2 supervisory review process, with supervisory dialogue and cooperation, and with qualitative standards for digitisation processes.
While the Basel Committee's "illustrative example" applied to high-risk crypto-assets, it declined to explicitly lay out a path forward for so-called 'stablecoins' – crypto-assets pegged to a stable asset such as fiat money or an exchange-traded commodity – saying they need "further assessment and elaboration before specifying a prudential treatment".
Those assets might end up being the most relevant for regulators as banks increasingly show interest not only in using stablecoins, but developing their own. Established players in the financial sector have been preparing their own stablecoins – including MUFG, JP Morgan, Banco Bradesco and Bank Busan – meaning this phenomenon won't be going away soon.
Documents
Regulation of Crypto Assets
Copyright © Law Business ResearchCompany Number: 03281866 VAT: GB 160 7529 10