Cum-ex and other forms of dividend arbitrage – implications for financial institutions in the UK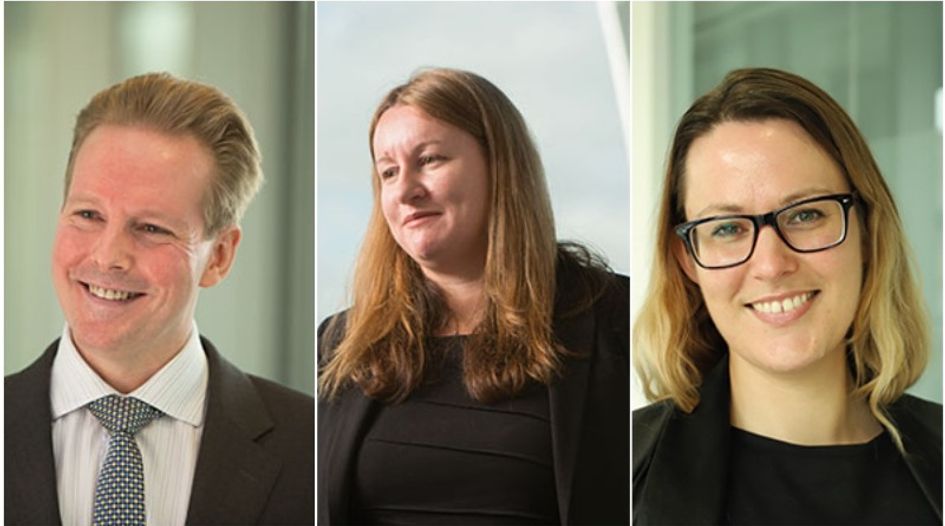 RPC partners Adam Craggs and Michelle Sloane, and associate Alice Kemp, consider the recent convictions in the first criminal trial related to Cum-ex trades, and the ongoing impact for financial institutions in the UK.
Earlier this year, a German court found Martin Shields and Nicholas Diable, two former London-based investment bankers, guilty of tax evasion offences in the first criminal trial related to cum-ex trades.
The decision was a landmark ruling, which is likely to have wider implications for certain financial institutions. As a consequence of their cooperation with the prosecutors, the defendants received suspended sentences and were required to repay several million euros of benefit from the cum-ex transactions.  
It is understood that a number of UK financial institutions are being investigated by European tax authorities and further prosecutions are likely. German prosecutors have stated that they are pursuing around 400 more suspects in the context of 56 ongoing investigations.
The UK's Financial Conduct Authority (FCA) has also confirmed that it is carrying out a number of investigations. In February 2020, Mark Steward, the FCA's Director of Enforcement and Market Oversight, confirmed that the regulator is working closely with European authorities who were investigating dividend-stripping tax avoidance schemes.
He added that the FCA has been investigating the suspected abusive share trading in London's markets that has allegedly supported these transactions, and that these investigations are close to conclusion.
Cum-ex trading is now firmly on European regulators' radar and the position will no doubt be closely monitored by regulators in the UK as well.
Enforcement action in Germany
The trial of Shields and Diable was based upon the decision of the Bonn Landsgericht, the regional Court of Bonn, that the nature of the rapid trades in shares between 2006 and 2011 – allowing more than 30 instances of double tax reclaims totalling €447 million – was such that the trades were a sham; a fact which should have been obvious to the traders involved.
The Bonn Landsgericht's finding in law that these trades were illegal per se effectively deprived the two traders of a defence. German law requires only that the two defendants had deliberately undertaken the trades in full knowledge of the objective characteristics, not that they were acting dishonestly or that they knew that in performing their actions they were committing a crime.
During the course of his detailed evidence given during the trial, Shields stated in relation to cum-ex trades: "[t]here was never anything hidden and it was certainly not something that was clandestinely worked up in backrooms."
Indeed, the thrust of Shields' defence appears to suggest that he, and others, arranged transactions carefully to exploit what they considered to be a genuine loophole in German law. According to Shields' evidence, the transactions involved some notable names in banking, together with "internationally-respected tier one global law firms and many of the major accountancy and advisory firms".
Neither Shields nor Diable challenged the Bonn Landesgericht's decision, so the legality of Cum-ex trades has not been considered on appeal. It is reported that an appeal is being considered by a number of other affected suspects, particularly in relation to whether this type of dividend arbitrage was capable of giving rise to a criminal offence given the repeated regulatory amendments made by the German authorities. It remains to be seen what view an appellate or constitutional court will take. There is also some uncertainty as to whether prosecutors will be able to establish underlying criminality in other European jurisdictions.
Ongoing impact of cum-ex in Europe
Following a request on 28 November 2018 by MEPs, both the European Banking Authority (EBA) and the European Securities Markets Authority (ESMA) reviewed the legality and ongoing impact of cum-ex and dividend arbitrage.
ESMA's report, released on 2 July 2019, noted that due to the complexity of the transactions, it was unlikely that the full impact of cum-ex had been captured by reporting. This was ascribed both to a laxity of due diligence by firms, and to the high degree of complexity and fragmentation in the arrangements themselves.
More recently, the EBA released its report on 12 May 2020. One of the major themes of the report was that, because European member states had approached the question of whether cum-ex trading is illegal inconsistently, neither member states nor individual financial institutions have much considered whether handling the proceeds of such trading is likely to amount to money laundering, irrespective of where a separate criminal offence took place.
Impact of cum-ex in the UK
While none of the estimated €60 billion in losses directly impact the UK revenue, many of the 400 suspects currently under investigation by the German authorities are London-based, as were many of the financial institutions involved in the transactions.
It is likely that, as the European investigations draw to a close and the criminal courts consider these trades, the various states concerned will wish to follow the money trail, which may well lead to assets situated in the UK. This may give rise to money laundering investigations in addition to regulatory issues concerning the FCA.
Regulators in the UK will be keeping a close eye on the outcome of the various investigations and prosecutions which are proceeding in Europe.
In February 2020, the Danish State Attorney for Special Economic and International Crime froze the UK assets of two hedge fund managers under investigation in Denmark, a move which followed the UK National Crime Agency's raid of the same hedge fund's London-based offices. It is understood that the Danish authorities are pursuing civil recovery against the assets of 71 individuals in the English courts, seeking to recover tax refunds paid out following cum-ex transactions as part of a global initiative which has so far frozen 3 billion kroner (£339 million at the time of the statement).
A proper analysis of the exact nature of the transactions is likely to determine whether there has been a predicate offence sufficient to trigger the application of the money laundering provisions in the Proceeds of Crime Act 2002. Given that there is no comparable tax provision, the conduct would not amount to any form of offence in the UK, so the question will become whether the conduct proven during the investigation would be an offence if it were undertaken in the UK.
It is doubtful whether the German offence would meet that threshold. As set out above, the German offence did not require Diable or Shields to have been acting dishonestly, which is an element criminal tax offences in the UK require and for which there is individual liability.
While money laundering charges may not be likely in the UK, it is possible that the FCA will focus on whether the financial institutions in question had sufficient anti-money laundering controls in place to identify the proceeds of cum-ex trades.
In Issue 52 of its Market Watch newsletter, on 2 June 2017, the FCA warned that it had concerns that financial institutions and individuals "may not have conducted a sufficiently detailed assessment of the purpose and nature of transactions that appear to be linked to [withholding tax] reclaims". The FCA noted that some transactions could be potentially criminal in nature, made as a part of a series of fraudulent transactions, or amount to market abuse due to false or misleading signals about the supply of, or demand for, the relevant security.
The FCA warned that any firm executing such transactions should be alive to the risks and would be required to establish and maintain effective controls to manage these risks, including conducting thorough and appropriate due diligence of new business and ongoing monitoring of existing opportunities, including making a Suspicious Transaction and Order Report (STOR) to the FCA if appropriate.
Mark Steward's reminder that the FCA is investigating cum-ex trading as potential market abuse suggests that the FCA consider those risks to have been realised, and it is likely that the robustness of the risk assessment and efficacy of any controls will come under close scrutiny.
With the FCA having handed Commerzbank a £37.9 million fine on 17 June 2020, for failing to have proper anti-money laundering controls in place, the seriousness of such failures cannot be overstated.
Ongoing impact in the UK
But this is not the end of the story. The perceived loophole relating to cum-ex transactions may have been closed, but that has not led to the demise of all dividend arbitrage.
The FCA defines dividend arbitrage as placing shares in alternative tax jurisdictions around dividend dates, with the aim of minimising withholding taxes, or generating withholding tax reclaims. This may involve several different trading activities including trading and lending securities and trading derivatives, including futures and total return swaps, designed to hedge movements in the price of the securities over the dividend dates.
Trading strategies involving dividend arbitrage (which has been more recently labelled yield enhancement) exist globally, but what type of behaviour might be construed as abuse? How specific trades were constructed, executed, and potentially concealed could be a cause for concern when unpicked and closely examined by regulators.
How and why certain trades were executed could be challenged: for example, why would a bank's equity financing desk use external brokers, paying a commission, to execute trades in a single security, sometimes at 20 days' its average daily volume – when their own trading desks can execute trades for minimal cost or cross off exchange and trade reports with no market impact?
Commencing on 30 September 2017, section 46 of the Criminal Finances Act 2017 introduced the corporate criminal offence of failure to prevent the facilitation of foreign tax evasion offences. As with the domestic equivalent offence contained in section 45, the offence is one of strict liability: criminal liability follows if the criteria for the offence are met and the provisions of the defence are not applicable.
Section 46, however, has an additional element. In addition to the requirement that the foreign tax evasion occurred on or after 30 September 2017, section 46 requires that there be dual criminality of the foreign tax evasion; the conduct must be an offence under the foreign law, a breach of a duty under the tax law, and would be an offence under "any part of the United Kingdom".
The offence carries a penalty of an unlimited fine and a criminal record for corporates if convicted. Corporates need reasonable procedures in place to prevent the facilitation of tax evasion to establish a defence.
In the cum-ex case, this offence would not be applicable because the trades under investigation occurred between 2010 and 2012. But for dividend arbitrage occurring since 30 September 2017, this offence is likely to be considered by UK regulators. 
What's next for dividend arbitrage
The corporate criminal offence of failure to prevent foreign tax evasion, money laundering charges and applications for forfeiture of property in the UK, all have the same underlying premise; there was a tax crime committed by carrying out dividend arbitrage trades. Without the underlying criminality, these derivative actions in the UK fall away.
It is therefore essential that there is close scrutiny of the proper categorisation of dividend arbitrage in those countries claiming substantial losses. It is far from certain that, simply because certain European fiscal authorities have been deprived of tax revenue by multiple claims for withholding tax, a criminal offence was committed.
In addition, care must be taken to ensure that there is proper scrutiny of both the transactions themselves and of any dealings with any proceeds of such trades. This should ensure that no regulator is in a position to impose sanctions against the institution for its involvement in the transaction due to a failure of controls or a failure to report, even when the underlying transaction was not criminal in nature.
What should financial institutions do?
Any business involved in dividend arbitrage should conduct a thorough internal investigation – conducted with the assistance of legal counsel to ensure that any enquiries made are properly protected by privilege – to identify any areas of risk.
Businesses should also consider whether it is appropriate to begin interrogating internal records, to identify and secure material which could demonstrate that a full and proper identification and analysis of the risks was conducted and that effective control procedures were implemented and adherence documented.
They should also consider making a SAR for money laundering, or a STOR for market abuse, and strengthening their compliance policies and procedures – although this is likely to only become evident following an internal investigation.
Any UK financial institution and its senior personnel who were involved in cum-ex trading during the relevant period would be well advised to take all necessary steps to protect their interests, both in respect of any potential proceedings in Europe, but also in respect of potential intervention in the UK.
---
Copyright © Law Business ResearchCompany Number: 03281866 VAT: GB 160 7529 10