HSF, White & Case and Baker McKenzie on first bank M&A under new Indonesian rules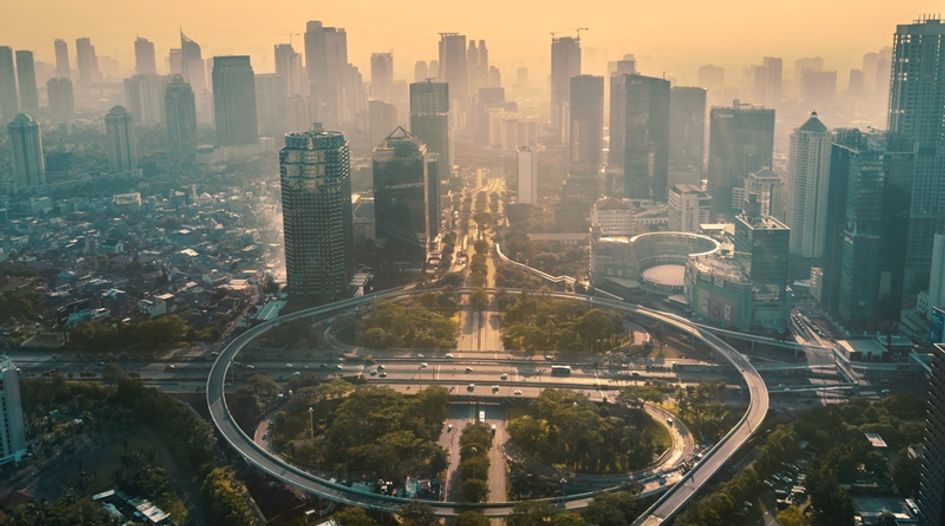 Thailand's Bangkok Bank has completed the US$2.3 billion purchase of a majority stake in Jakarta-based Bank Permata – the first bank M&A deal under new regulations issued by Indonesia's OJK last year.
White & Case announced the transaction's completion on 11 June.
The firm acted for Bangkok Bank in the matter alongside its associated Indonesian firm Witara Cakra Advocates.
Under the deal, Bangkok Bank purchased an 89.12% shareholding in Permata from its previous owners, Standard Chartered and local bank Astra International, for 33.8 trillion rupiah (US$2.3 billion).
Indonesia's Financial Services Authority (OJK) approved the agreement last month, allowing the banks to complete the transaction on 20 May.
The banks reached an agreement for the transaction in December, the same month that the OJK issued a new dedicated regulatory regime for bank M&A.
Under the new regime, Bangkok Bank's existing Indonesian branches - in Jakarta, Medan and Surabaya - will now be obliged to merge with Permata.
Permata's president-director Ridha Wirakusumah said the merger would allow Permata to grow its retail, wholesale and sharia business while also expanding into digital banking and growing its distribution network.
The deal's completion was complicated by the covid-19 pandemic, which meant that all the completion procedures were completed online. The deal was completed as a one-step sale.
"This intra-ASEAN investment by one of the biggest financial institutions in Thailand demonstrates the long-term value of investing into the financial sector in Indonesia, despite the uncertainties caused by the covid-19 pandemic," said Erwandi Hendarta, a partner at Baker McKenzie's tie-up firm Hadiputranto Hadinoto & Partners (HHP), who was counsel to Standard Chartered and Astra International.
HHP added that the transaction involved "careful navigation" of banking laws in jurisdictions including Thailand, Indonesia, Hong Kong and the UK.
Permata was advised by Herbert Smith Freehills in Singapore and its local associated firm Hiswara Bunjamin & Tandjung (HBT) in Jakarta. "Closing a large transaction like this during lockdown signals that the Indonesian markets remain open for business," said HBT partner Viska Kharisma. "It also demonstrates the continued interest in Indonesia's financial services sector as a growth market."
"We have supported our client Bangkok Bank, which has a long history in Indonesia, on this significant transaction which further strengthens its position as a leading diversified ASEAN bank, giving it a stronger presence in Southeast Asia's two largest economies," said Singapore-based White & Case partner Jon Bowden.
The OJK's new M&A regime requires earlier clearance for acquisition plans, and a 14-day time period for creditor objections. Replacing two decrees issued by Indonesia's central bank, the OJK's predecessor as financial regulator, it removes shareholders' right to block the implementation of M&A transactions. Shareholders now can only exercise their share buyback rights instead.
The new OJK regime came after repeated encouragement from the institution to foreign banks that they should convert their Indonesian branches into local liability banks – a process not explicitly provided for in the existing regulatory structure.
In a client note on the new regulations in February, Allen & Overy predicted the new framework would "spur new M&A deals in the banking sector".
"The new rules reduce uncertainties and inconsistencies and at the same time outline more comprehensively the procedures for achieving greater certainty in the regulatory process relating to bank M&A," it added.
In March the OJK also issued emergency regulations allowing it to force distressed banks to merge with healthy competitors, under legislation passed as part of President Joko Widodo's government's attempts to handle the covid-19 pandemic.
Counsel to Bangkok Bank
Partner Jon Bowden with associates Kyle Oh, Hendy Handoko, Trishala Naidu and Kian Newlyn in Singapore
Partner Fajar Ramadhan and associates Muhammad Adzkia Fatah, Astrid Desmonda, Wuri Prastiti, Putri Dewi, Faiz Naufaldo and Yoshivan Immanuel in Jakarta
Counsel to Standard Chartered and Astra International
Hadiputranto Hadinoto & Partners in Jakarta
Partners Erwandi Hendarta, Mahardikha Sardjana and Iqbal Darmawan, with senior associate Eddie Dewanda
Financial advisor to Standard Chartered
Counsel to Bank Permata
Hiswara Bunjamin & Tandjung
Partner Viska Kharisma with associates Awang Perkasa, Ivina Suwana, Rebecca Ayuyantrie, Akhmad Sigit and Randitya Adiguna in Jakarta
Partner David Dawborn in Singapore and of counsel Cellia Cognard in Jakarta
---
Copyright © Law Business ResearchCompany Number: 03281866 VAT: GB 160 7529 10